Morro Bay Airgunners at NRFTC
July 12th & 13th, 2014
By Scott Hull
The yearly NRFTC match hosted by the Crosman Corporation has been on my "bucket list" of field target matches. It is in Upstate New York so attending it was going to take some effort. When my son Alan agreed to make the trip with me, I made the decision to attend.
I don't particularly like to fly when traveling. I like to bring a lot of equipment/tanks/tools/backup rifles/etc. I decided that we would drive. A father and son cross country trip by car. It would be a lot of driving. I considered taking our Honda Del Sol in order to save on fuel, but decided that it would be too cramped. We took our 18 years old Buick that already had 215K miles and kept out fingers crossed. I estimated the round trip to include 80 hours of driving, 5560 miles of travel, and 200 gallons of gas. The final tally after the fact ended up close to 6000 miles. We averaged about 28mpg.
Once we arrived in NY, we stayed at the Crest-Hill motel in East Avon. It was about 15 minutes from the Crosman facility. It was an older, well maintained motel with nice large rooms: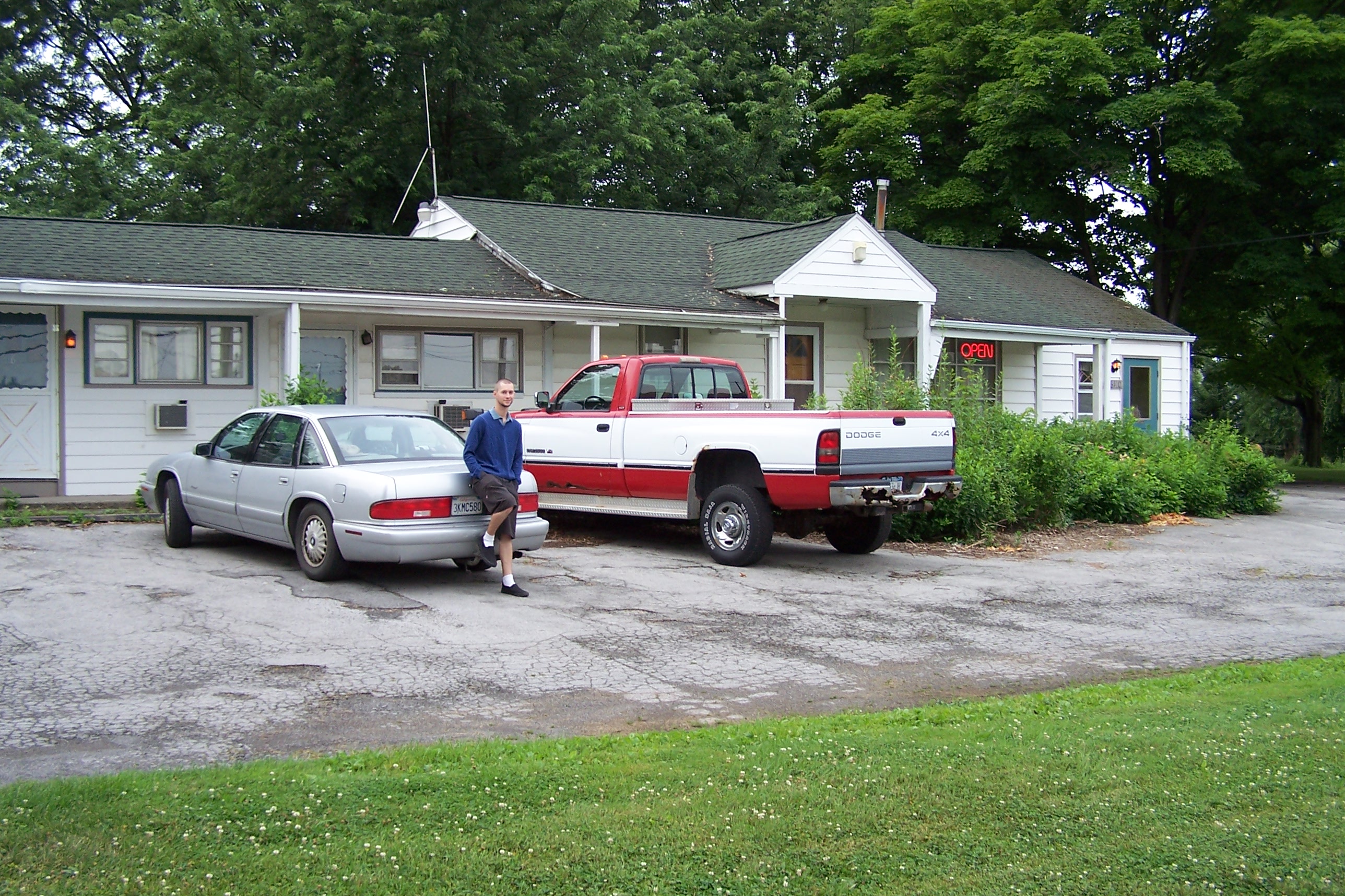 After eating takeout in the car for three days, we had our first "real" meal on Friday morning. Breakfast in the diner right across the street from the motel: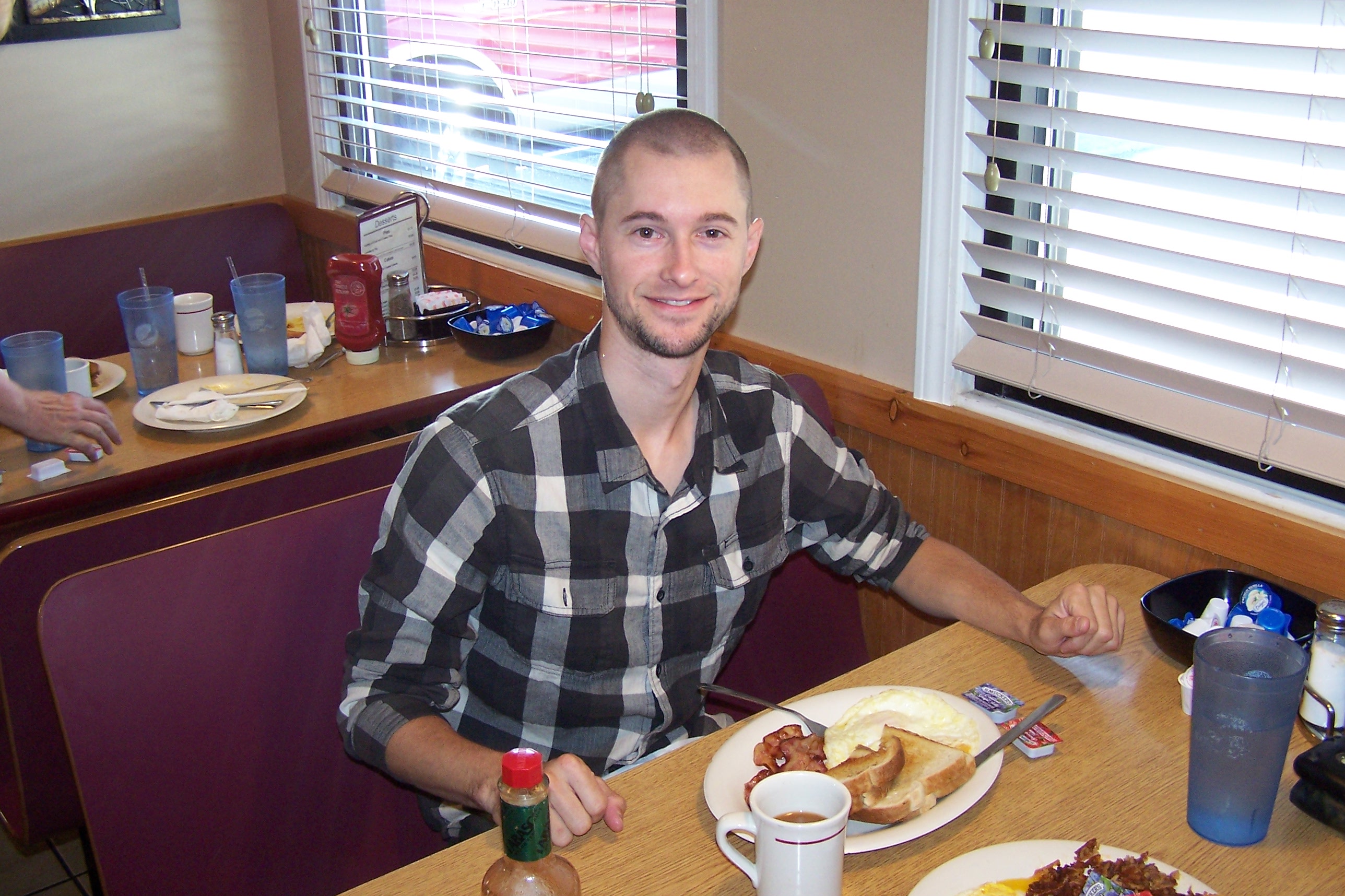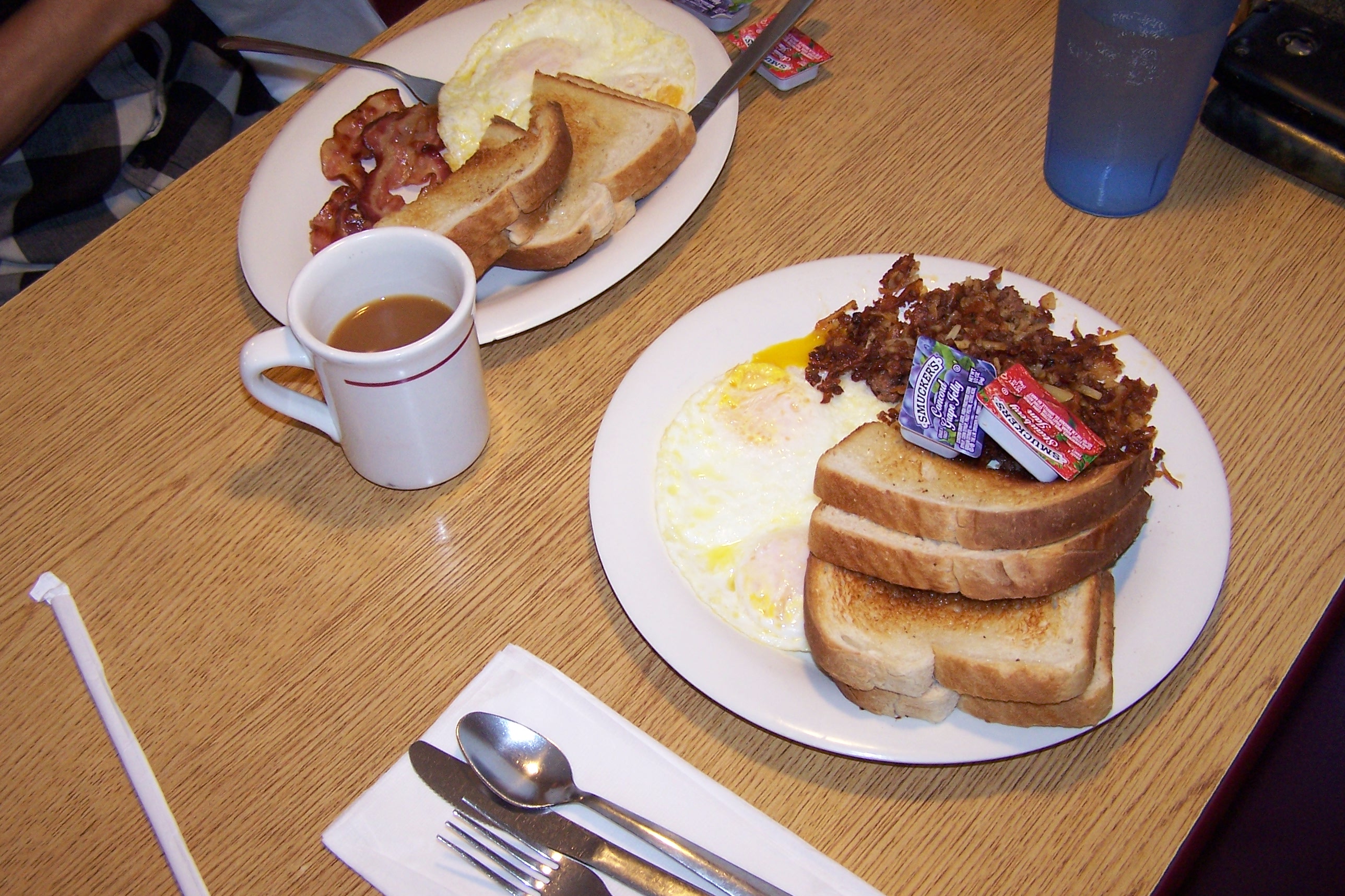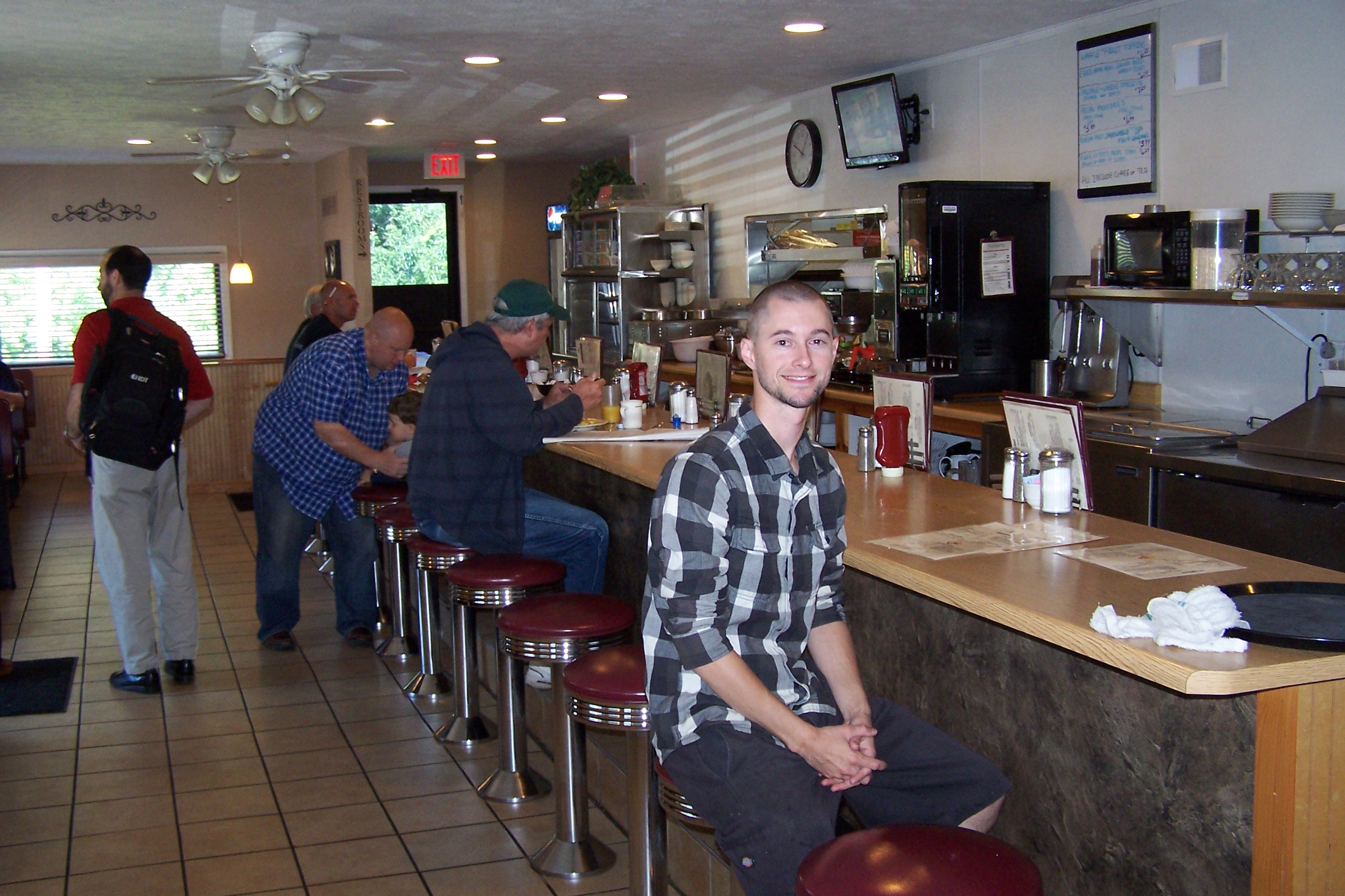 Friday morning at the sight in range with perfect weather. Alan goes over to introduce himself to AJ Stewart "JrSquirreler" and his cohort, Spyros Zouzias: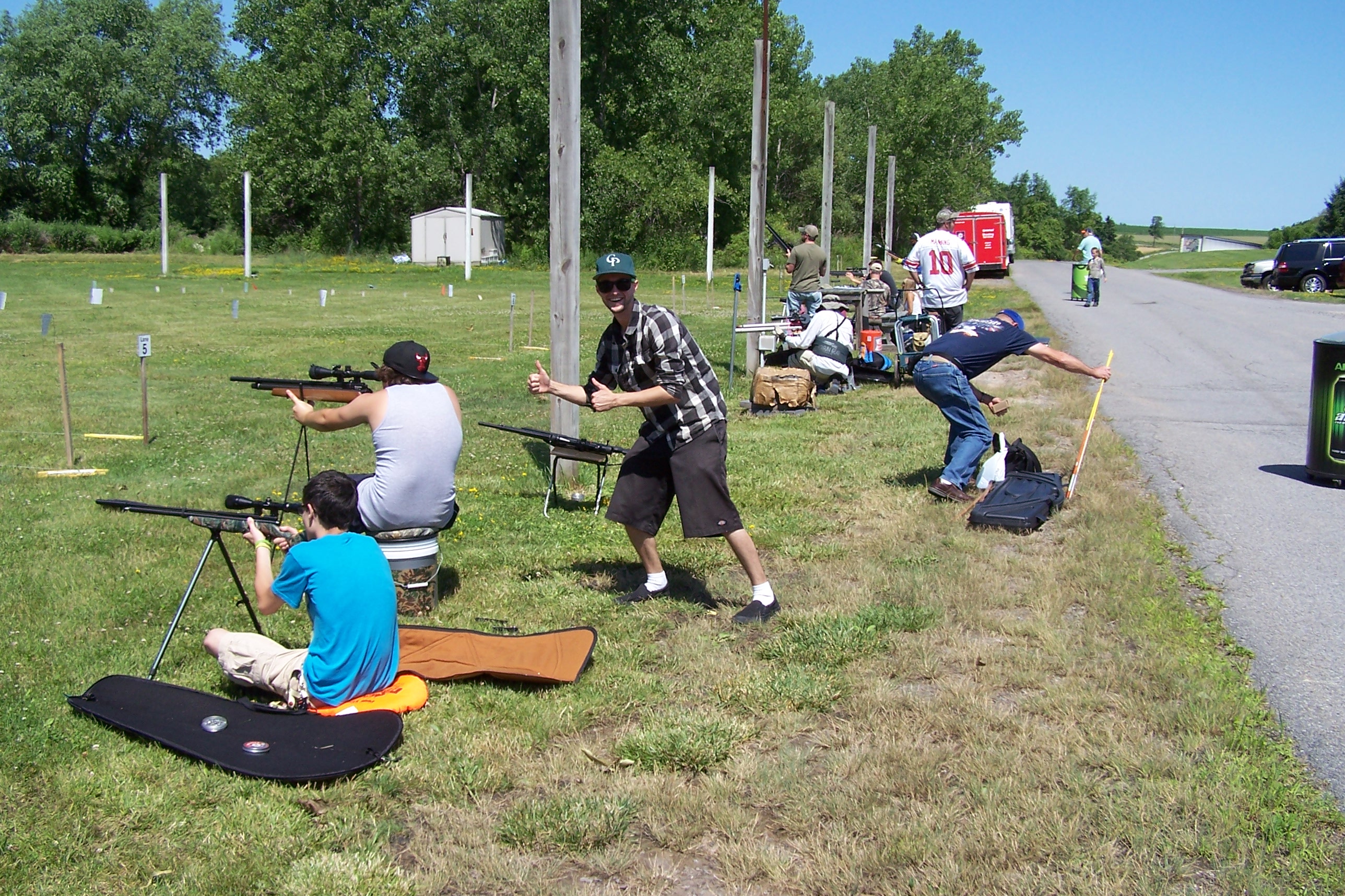 Al Otter's gizmo equipped rifle: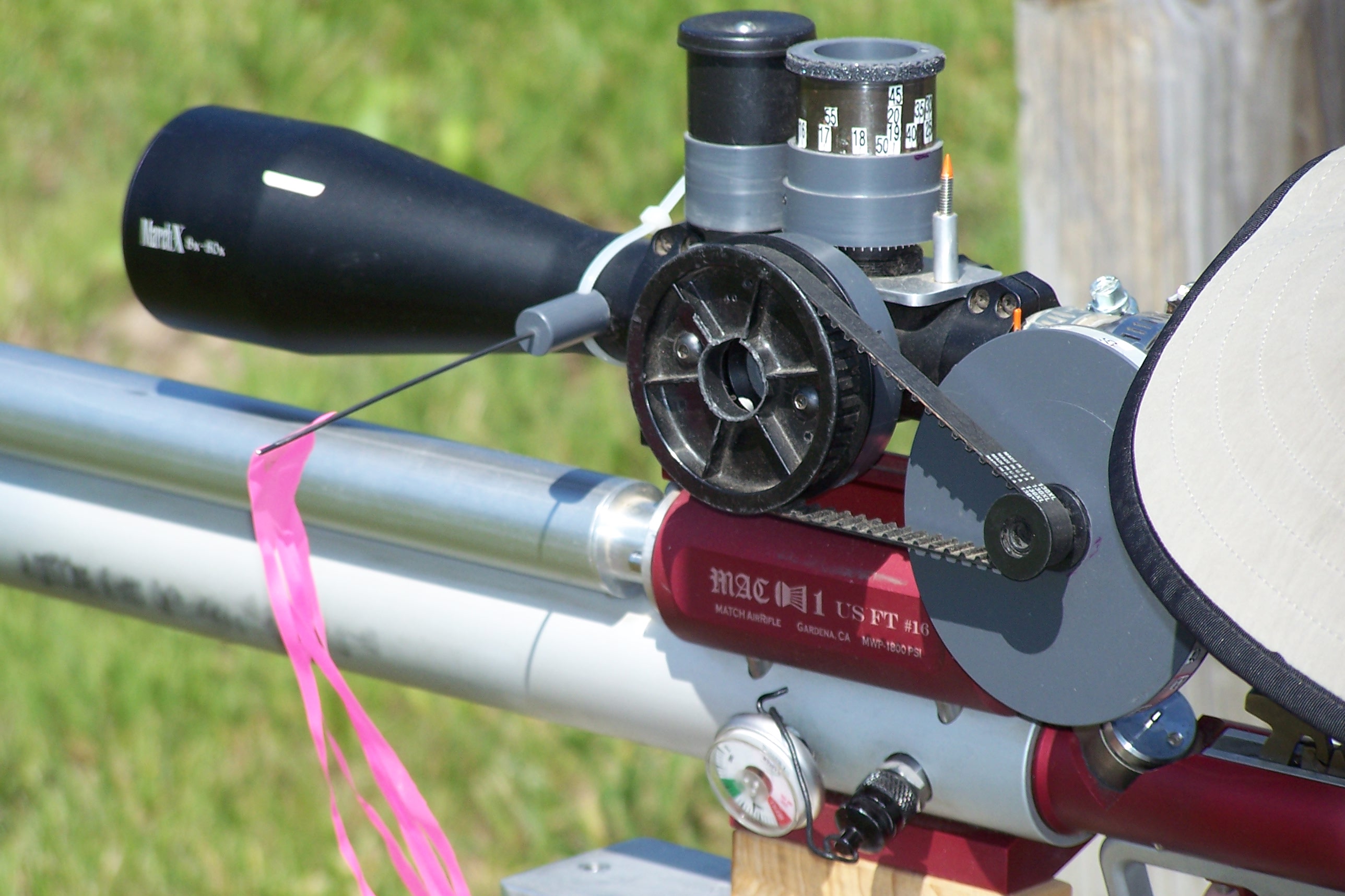 John Tyler's remote control target setter. He uses one sight in target and does not need a cold line to move or retrieve it: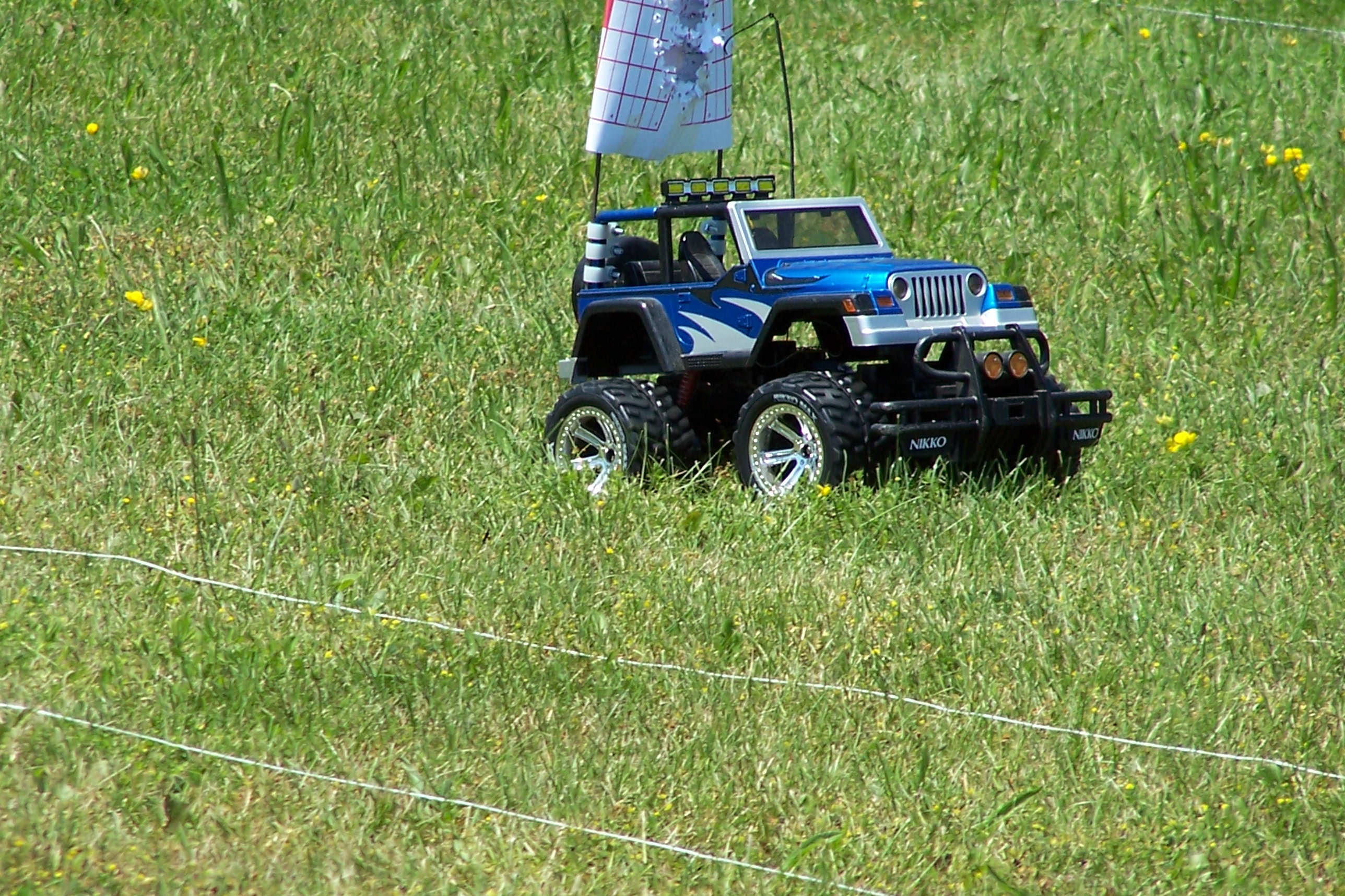 Three "young guns" of field target - Matt Sawyer (Open), Tyler Patner (WFTF), Alan Harlod Hull (Hunter):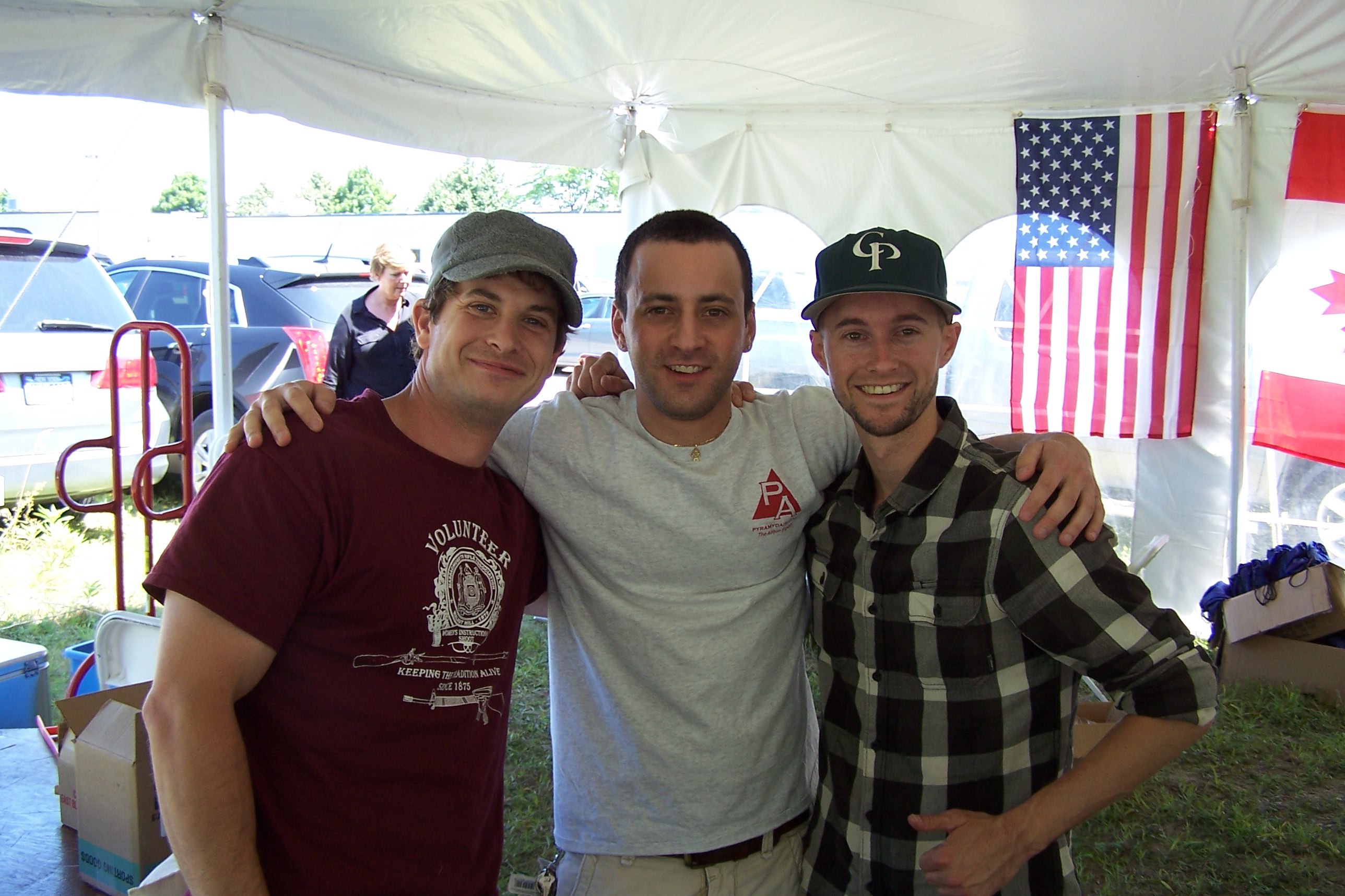 There were supervised tours of the Crosman factory on Friday afternoon. We wore ear plugs, safety glasses, and these steel toed "clown shoes":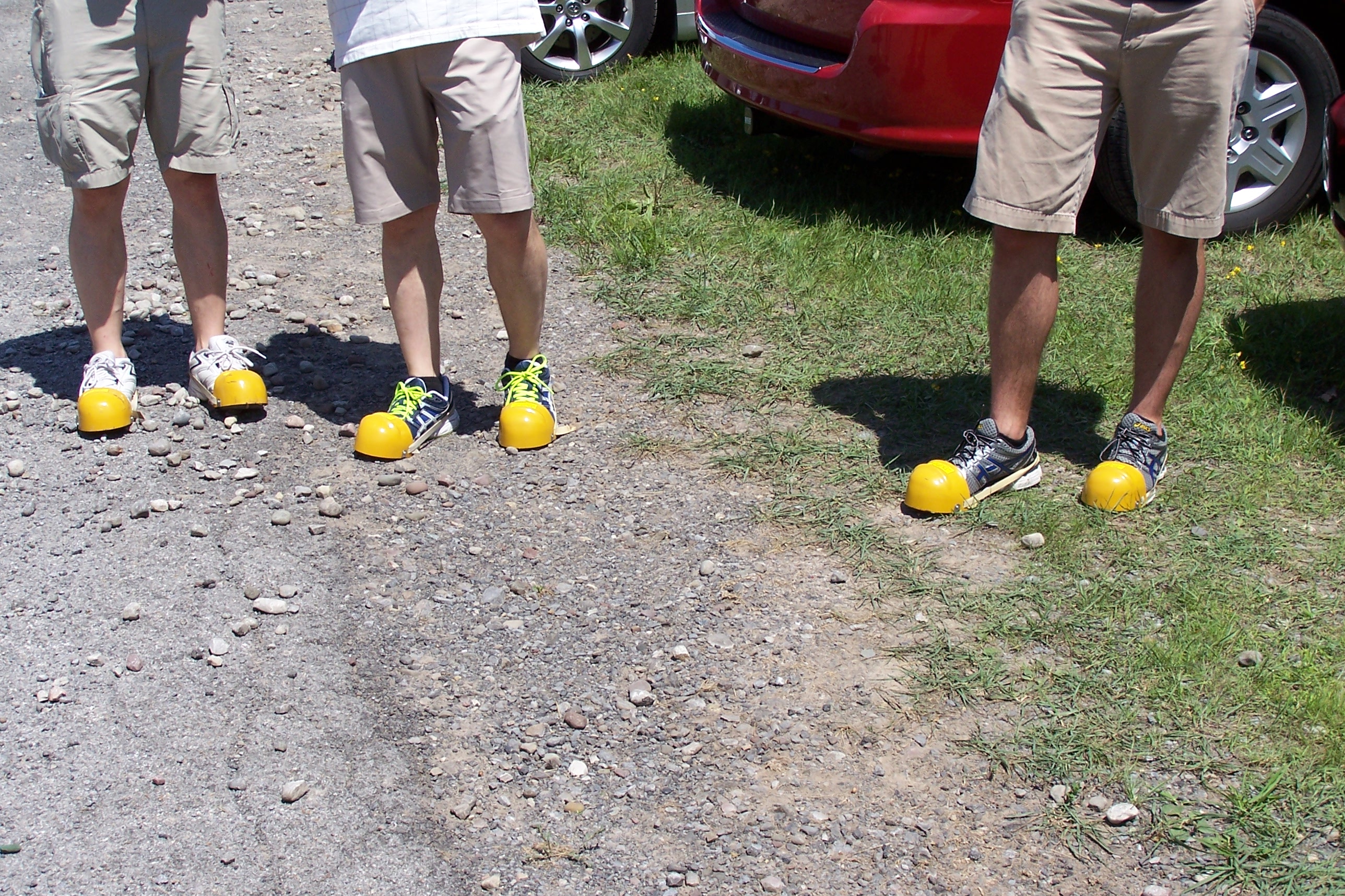 They take quality seriously and are always looking for ways to improve: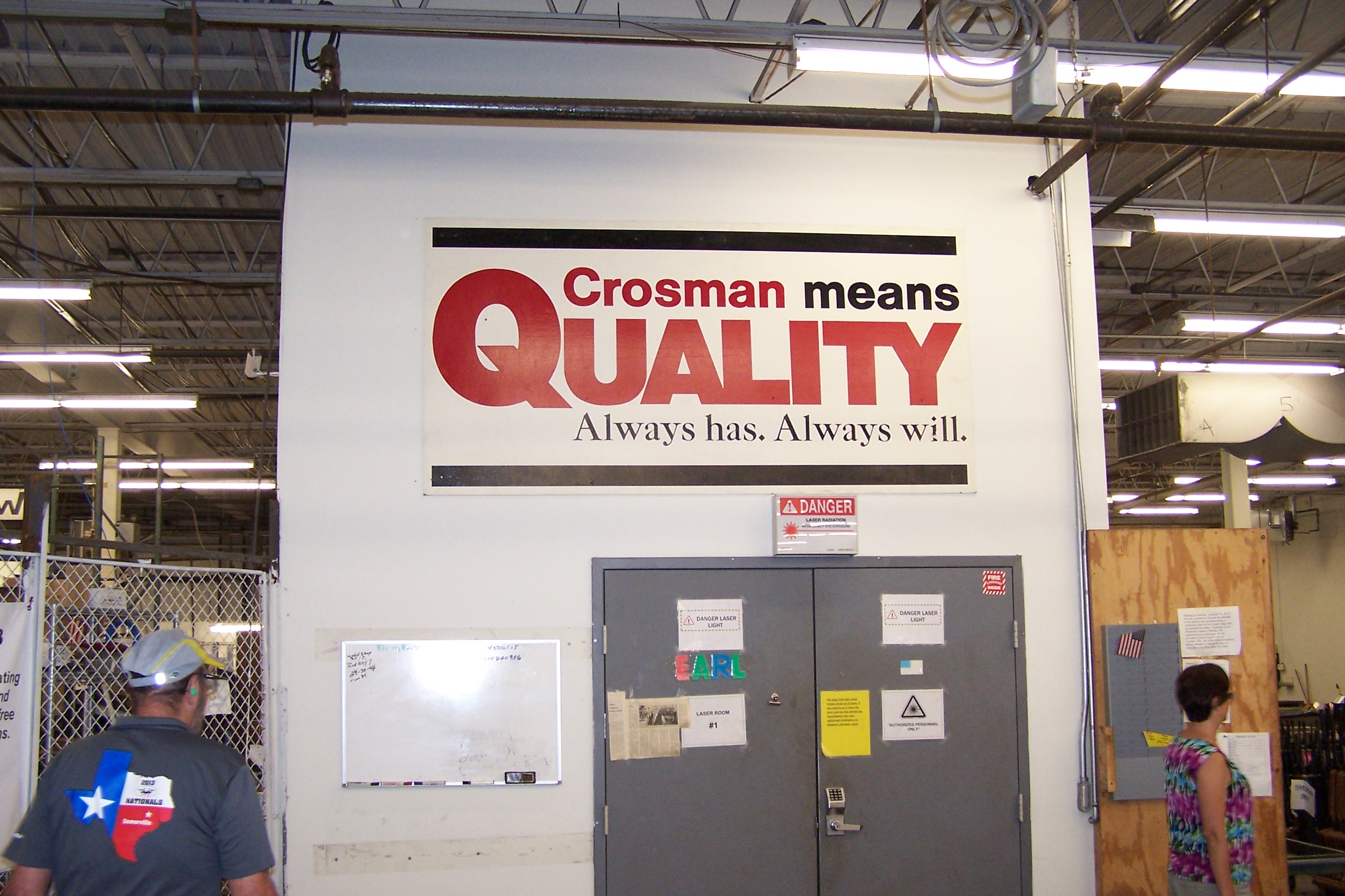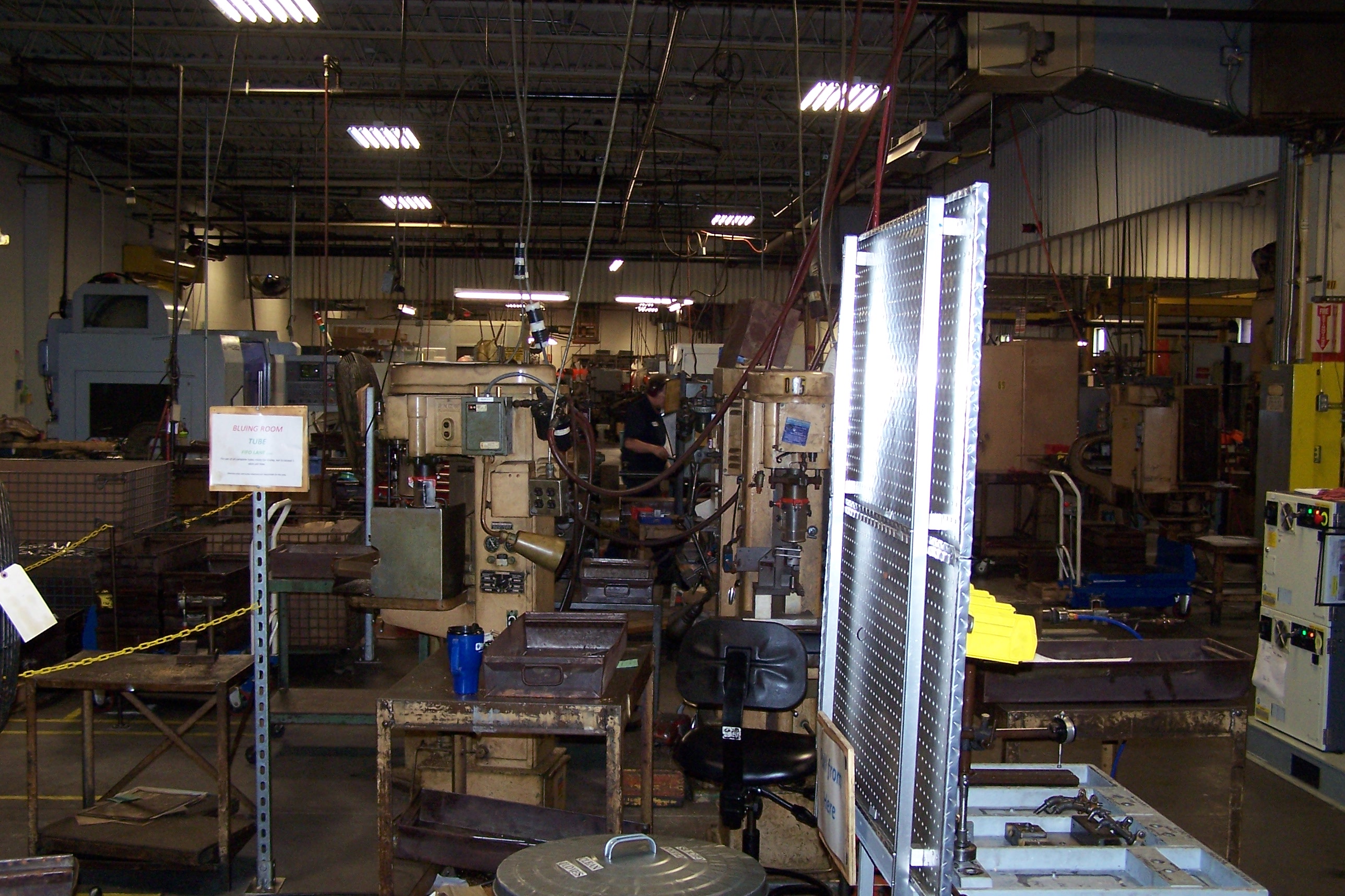 I think that this was a barrel making machine: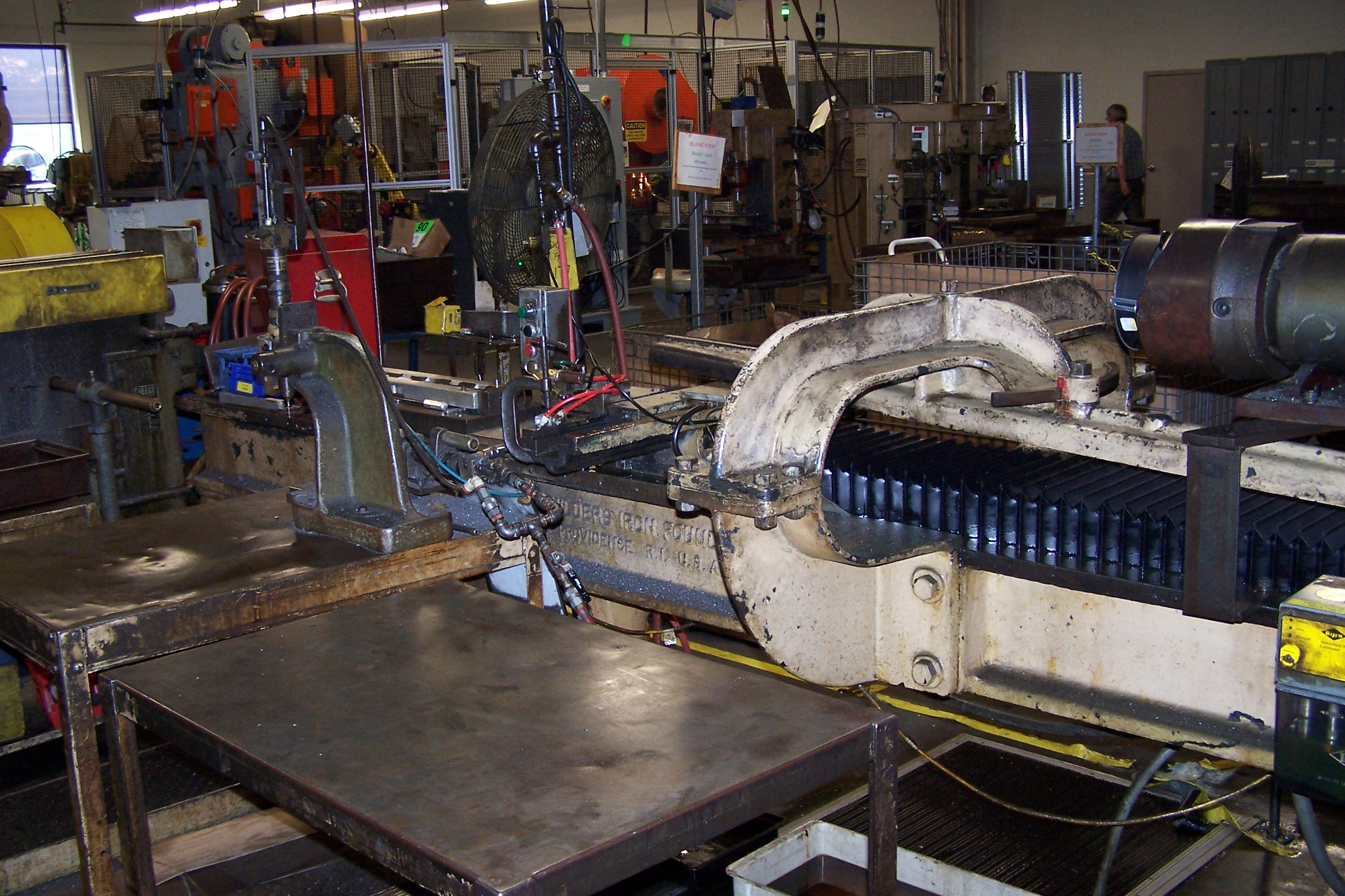 I saw different types of their pumpers and PCP rifles being assembled: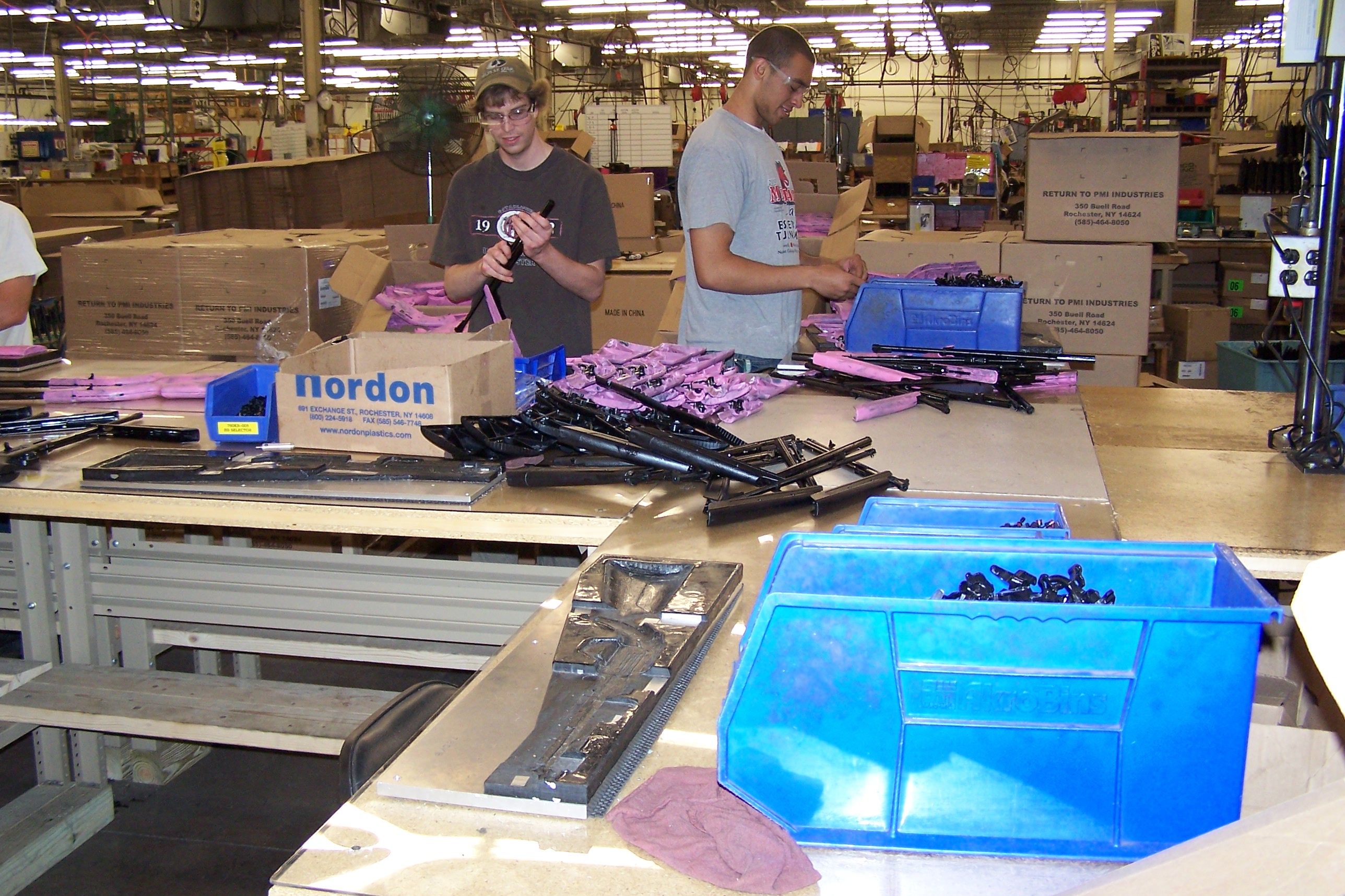 Bins of parts. Many parts are made in house. Others are outsourced: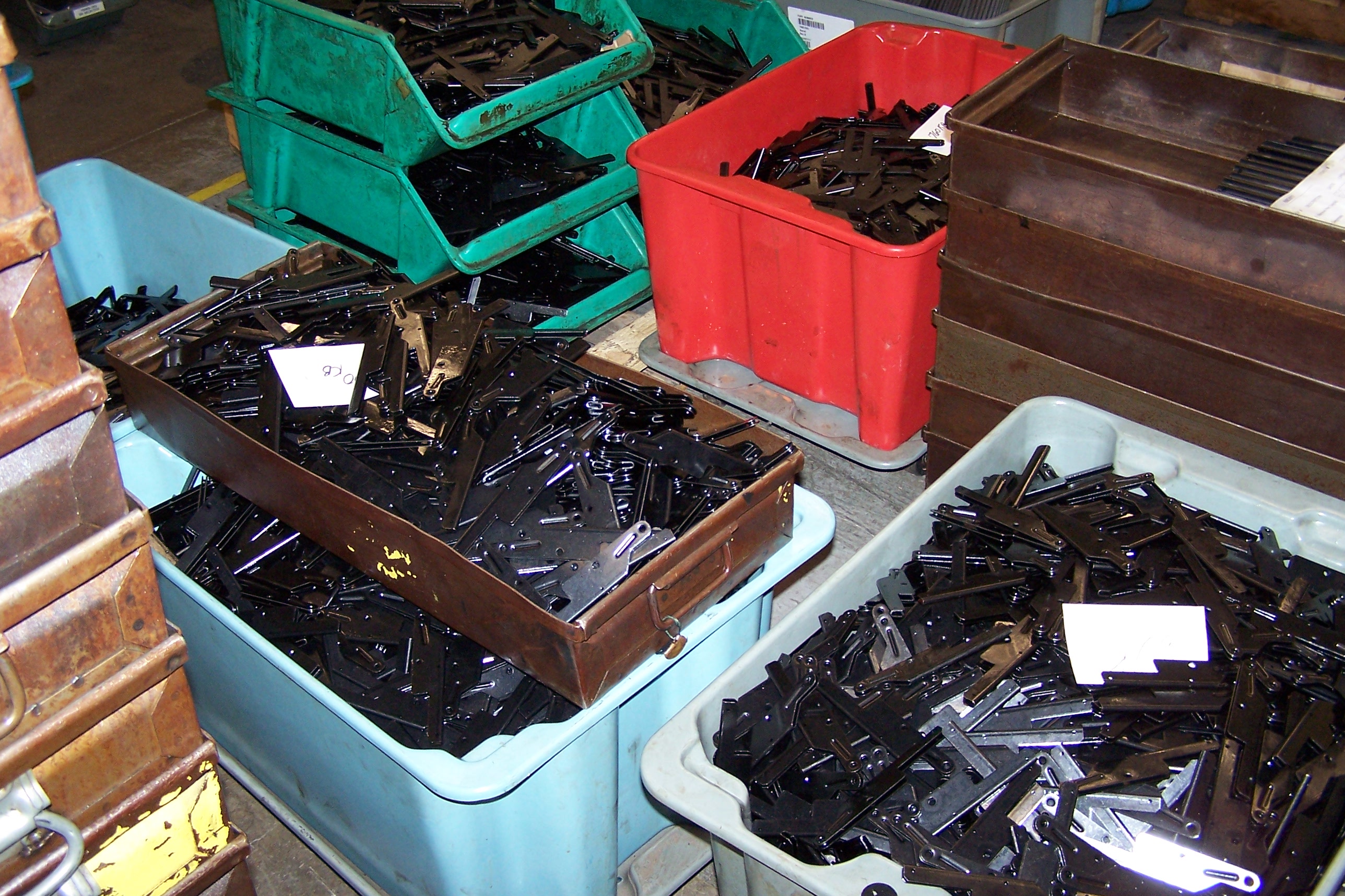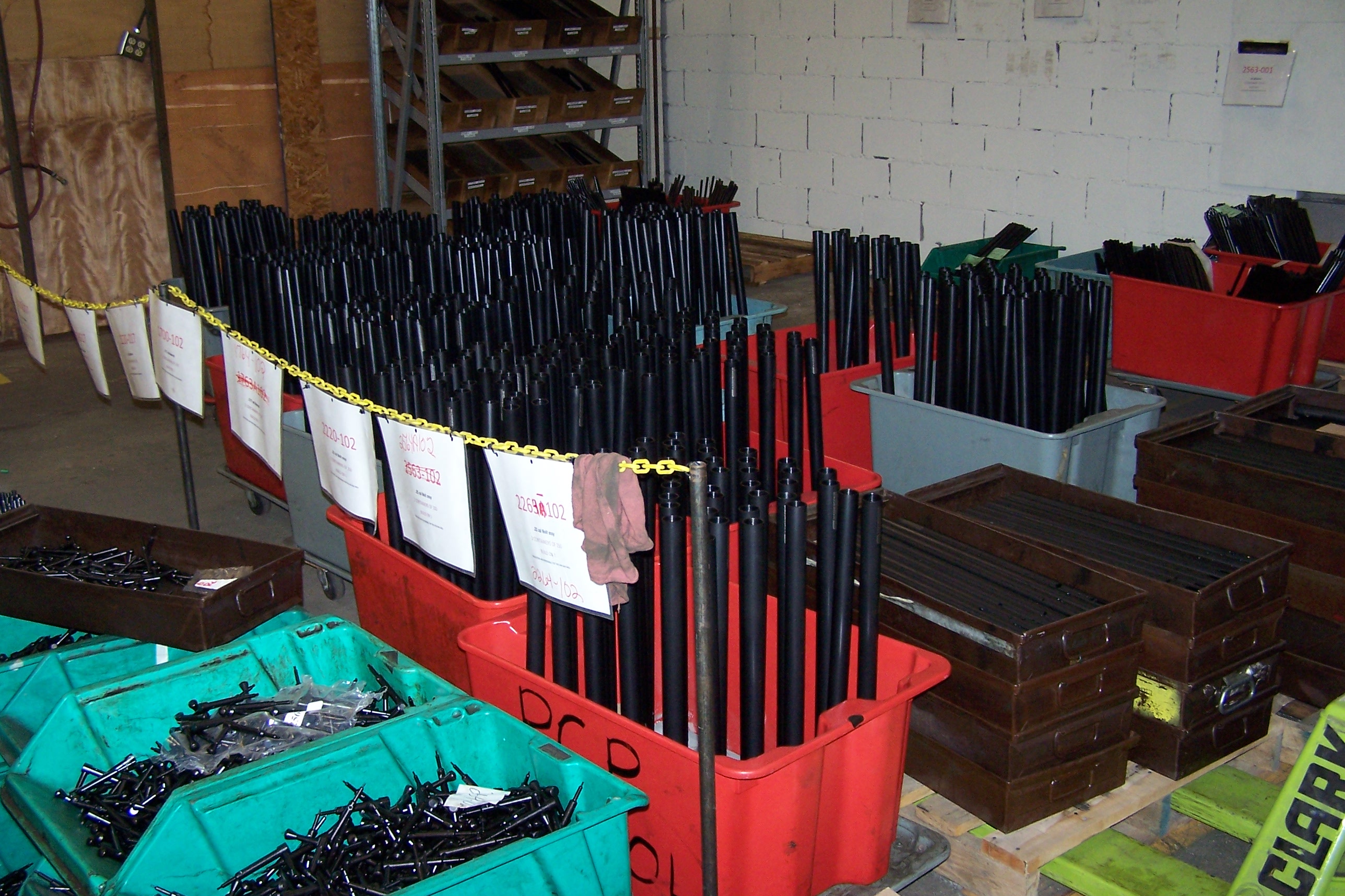 Subassembly stations for pumpers and PCPs: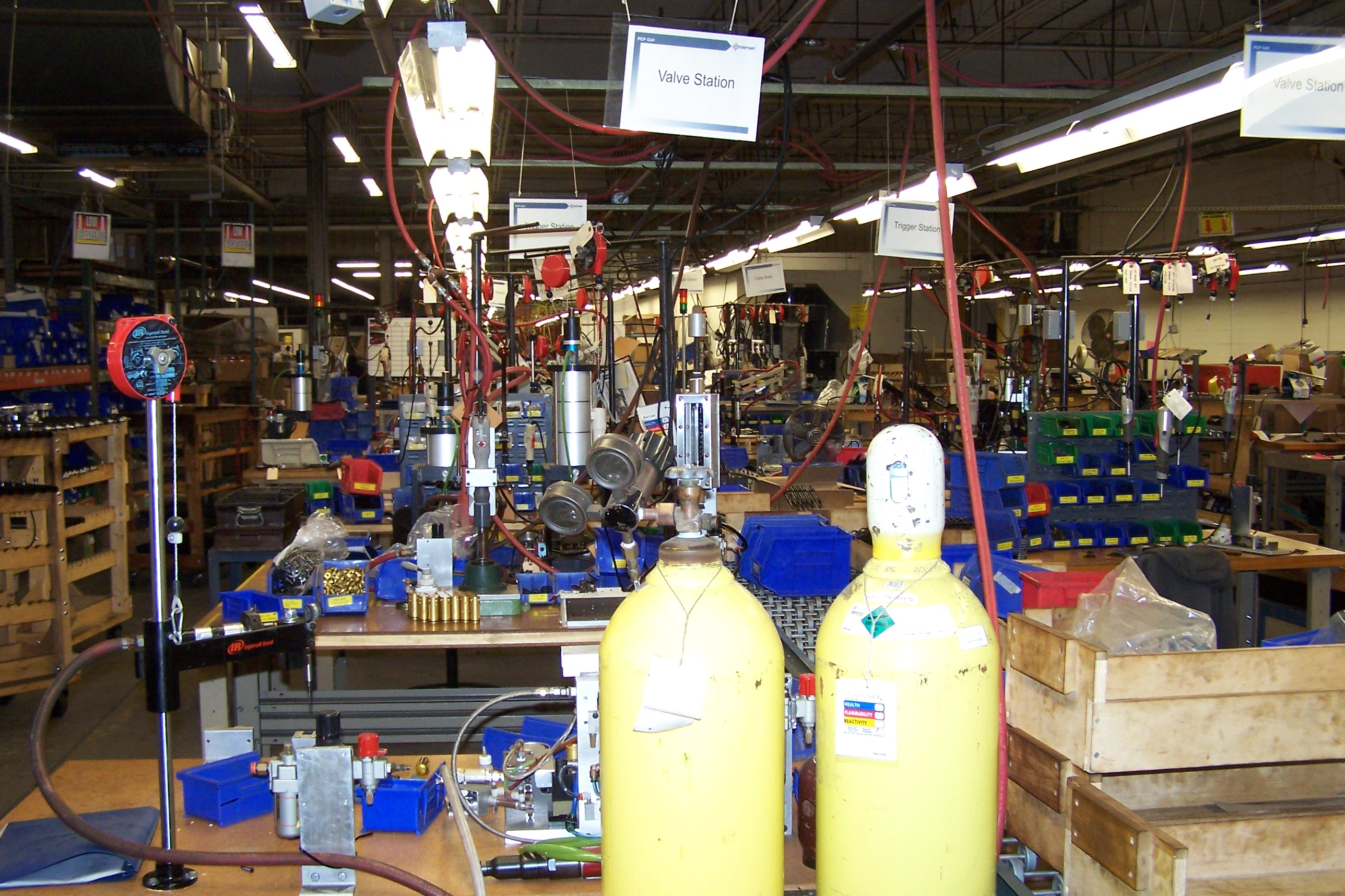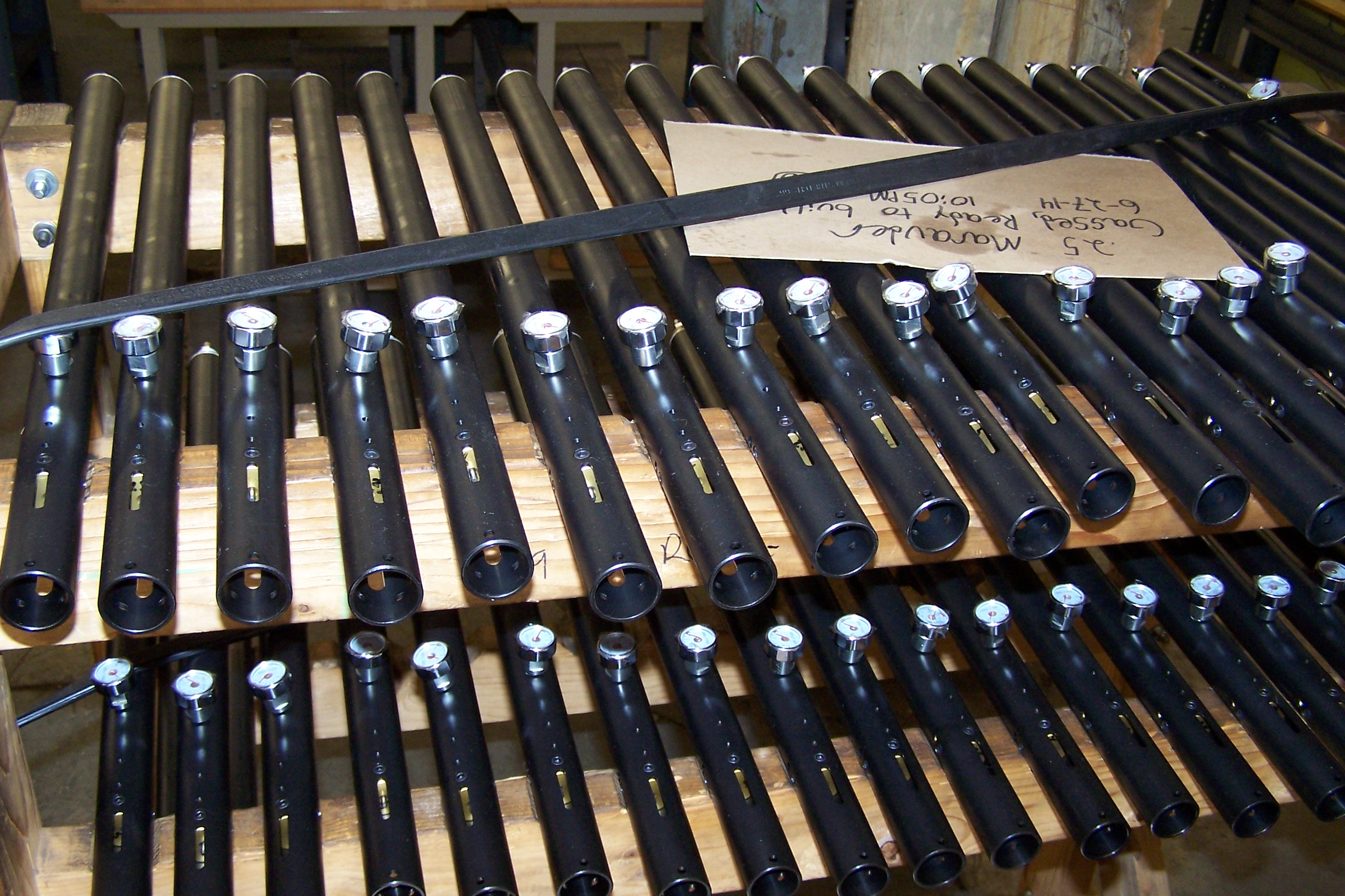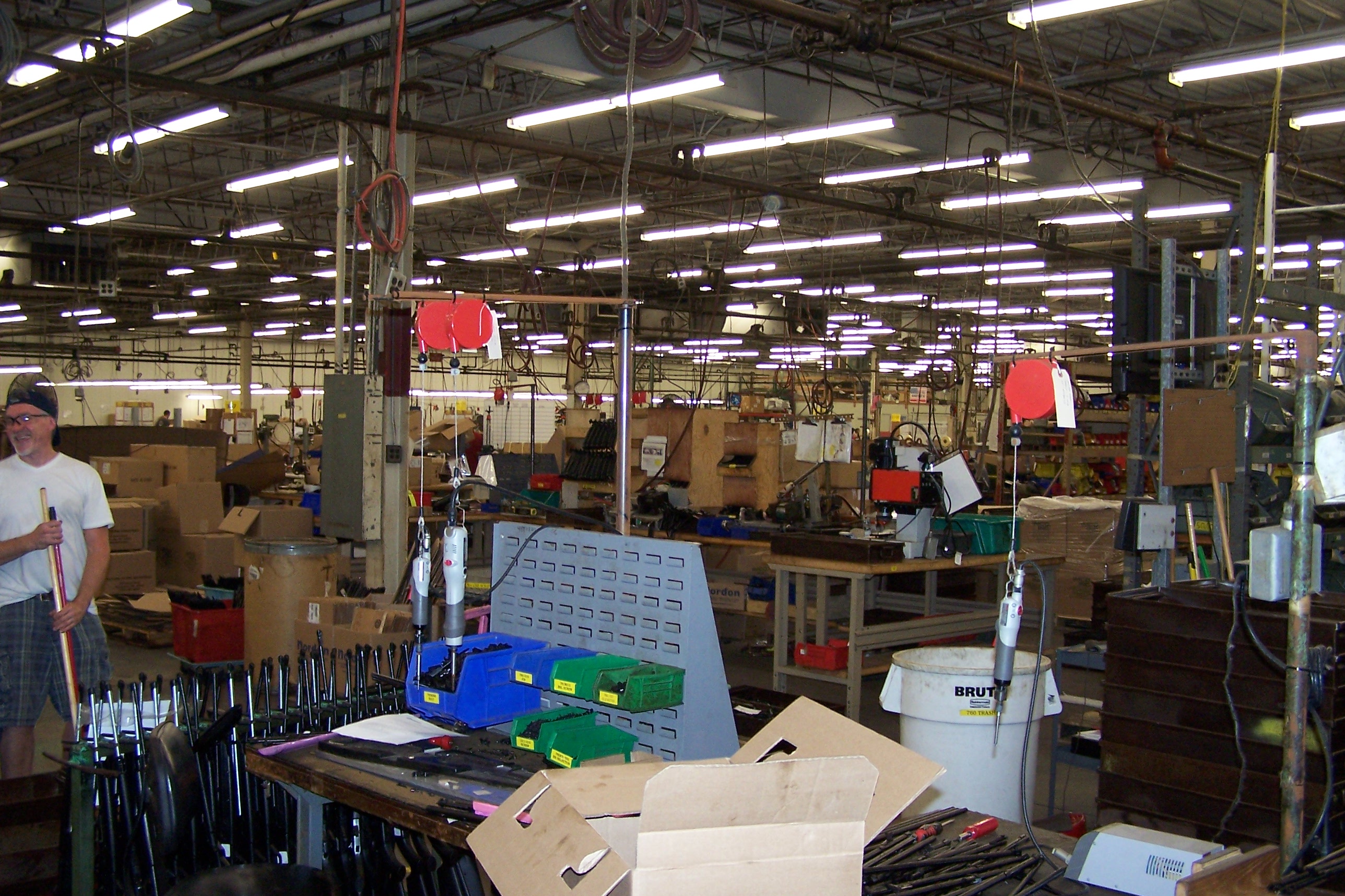 Recent addition of a robot cell to perfom complex, repetitive tasks: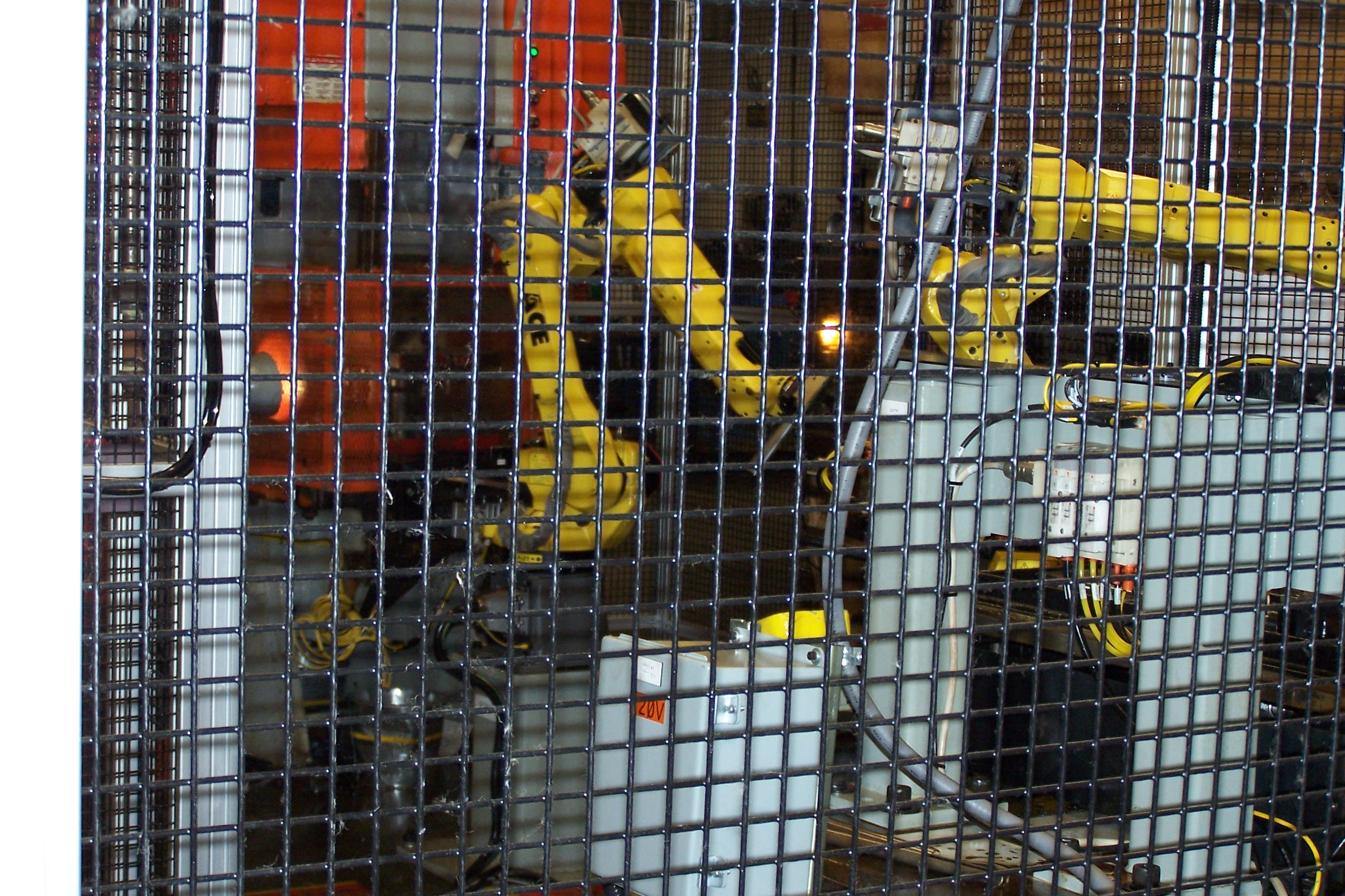 The "refurb" room where returns are dealt with: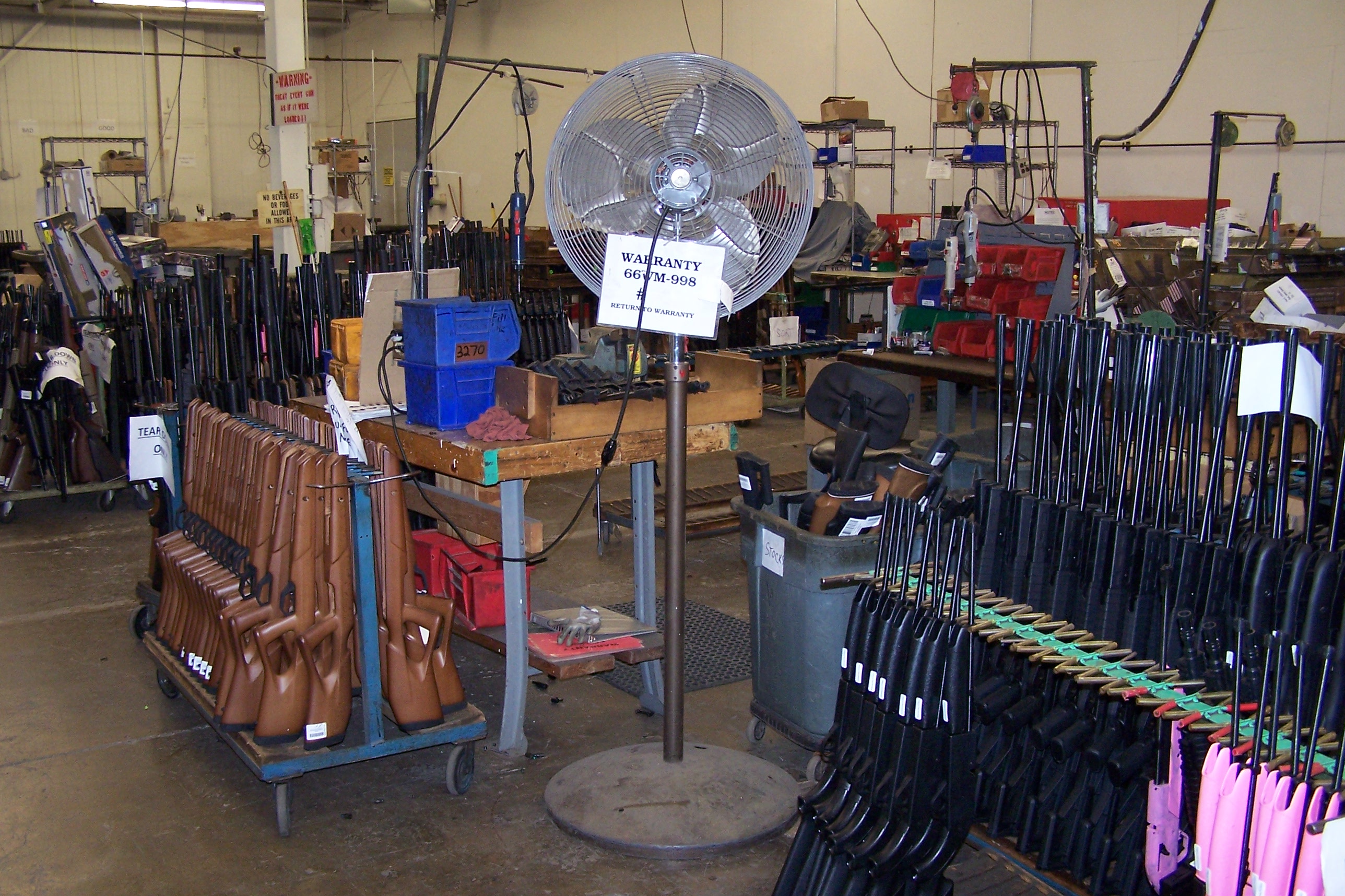 Near the lobby, there was a long wall of rifle displays from old to new: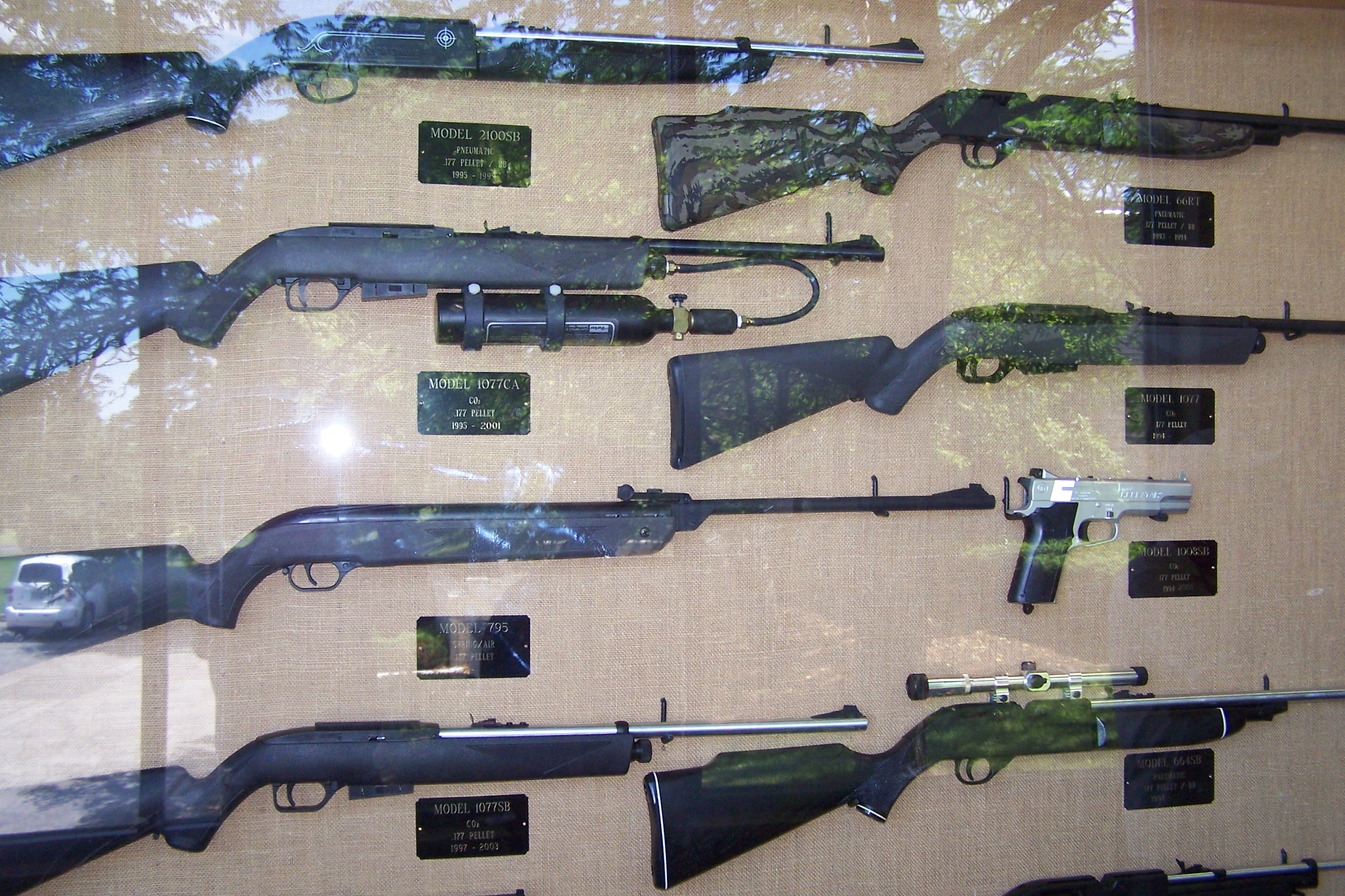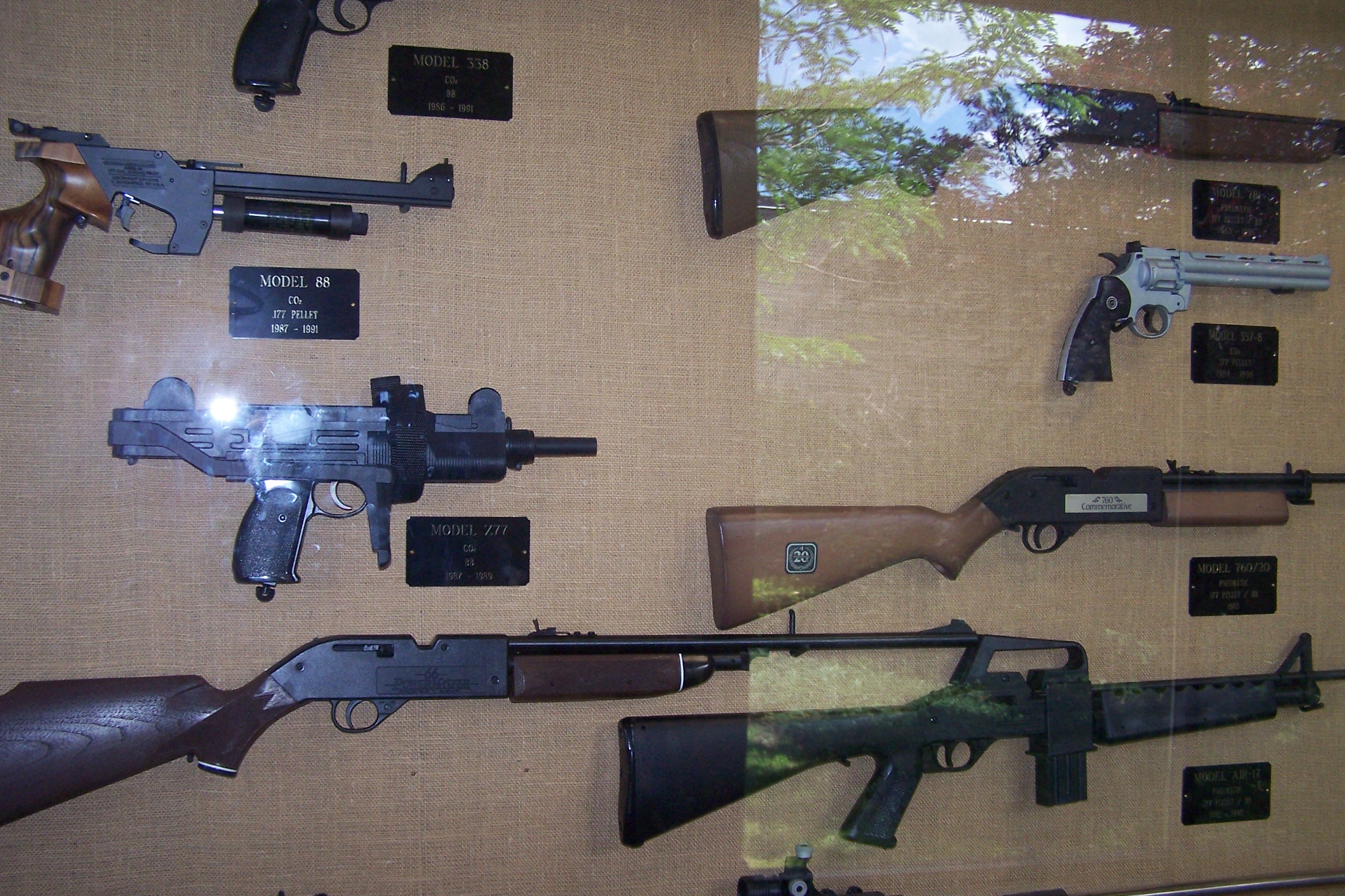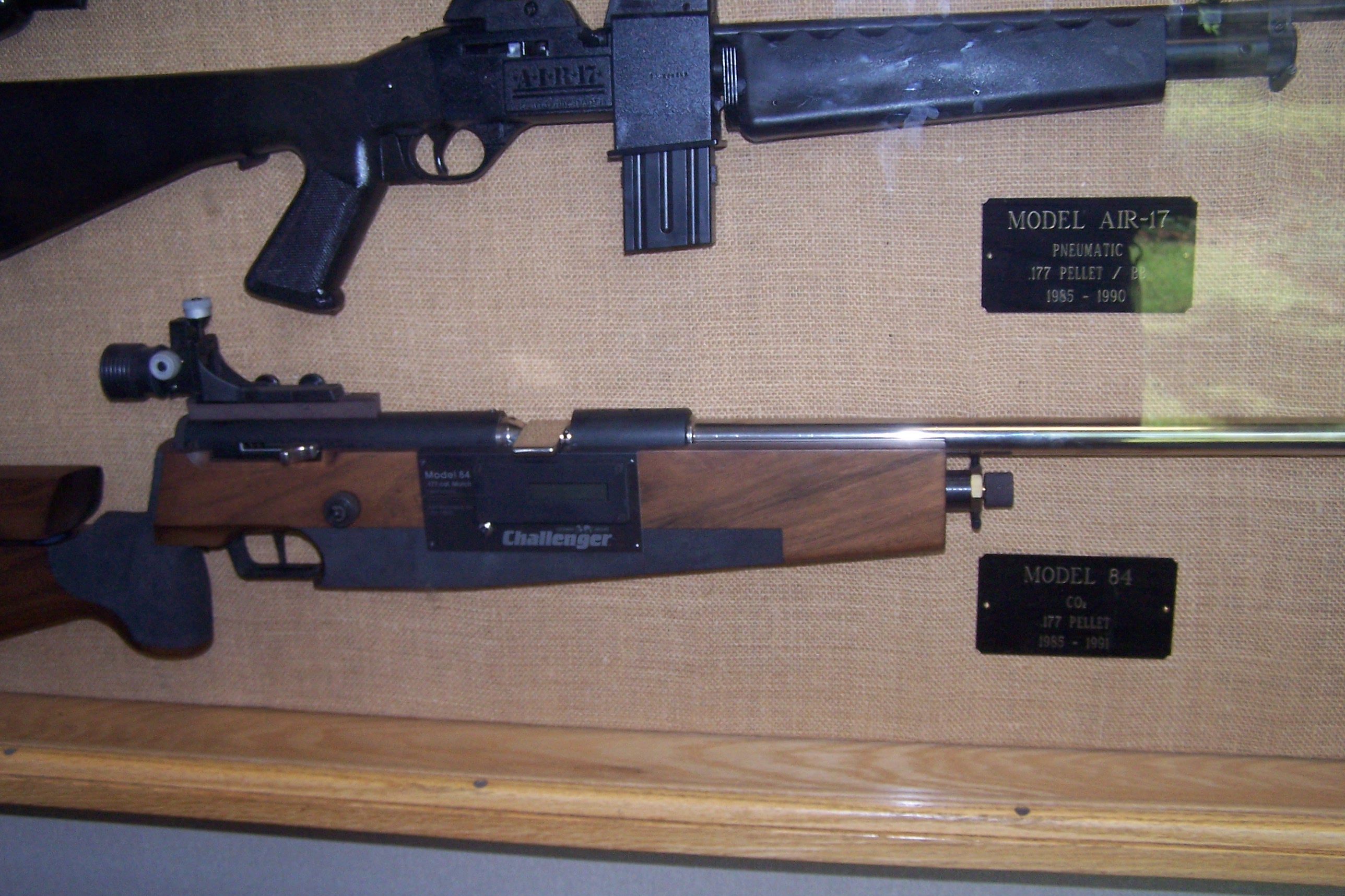 Friday night before the match. Dinner at Chili's: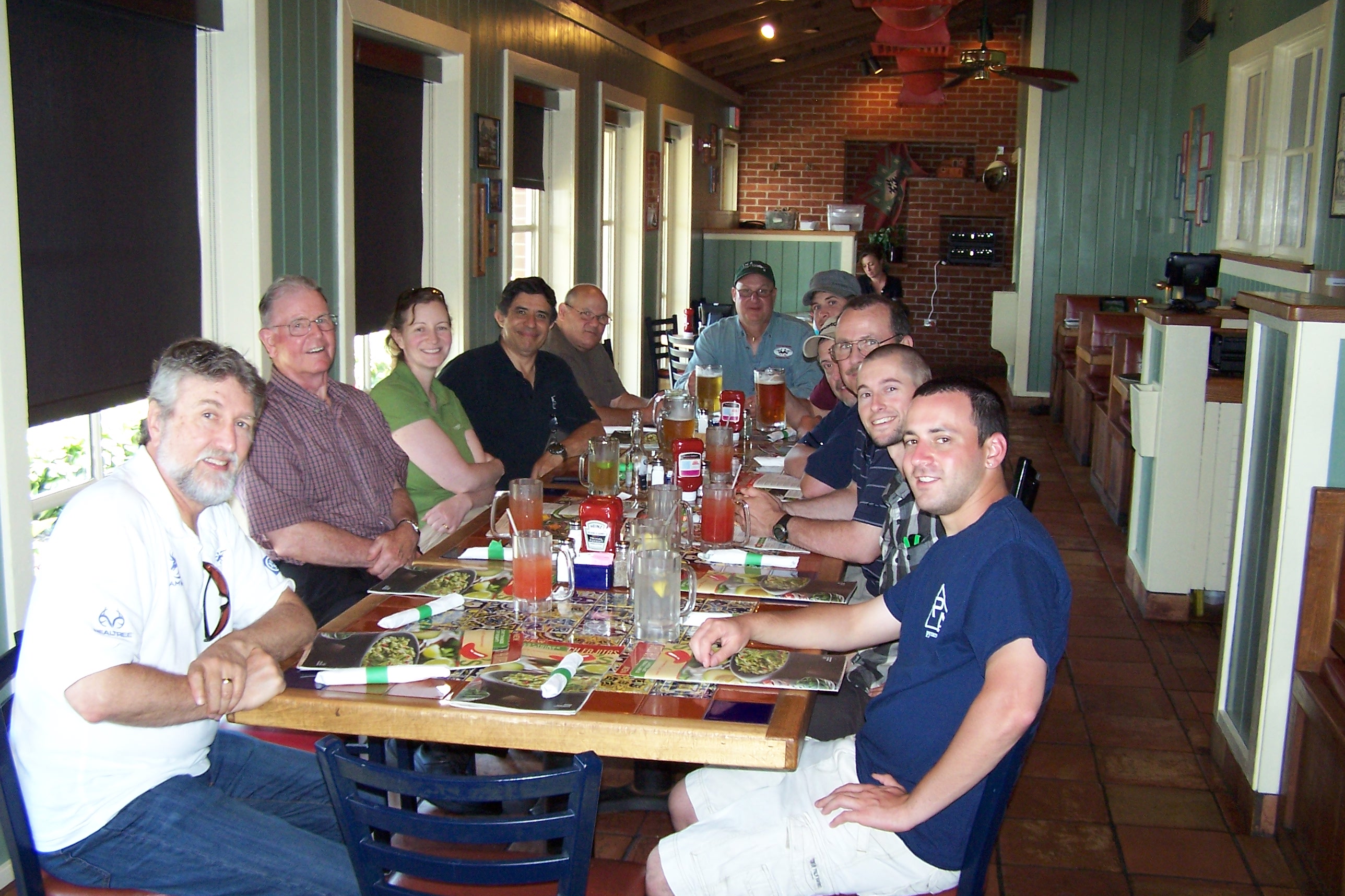 Saturday morning shooter's meeting: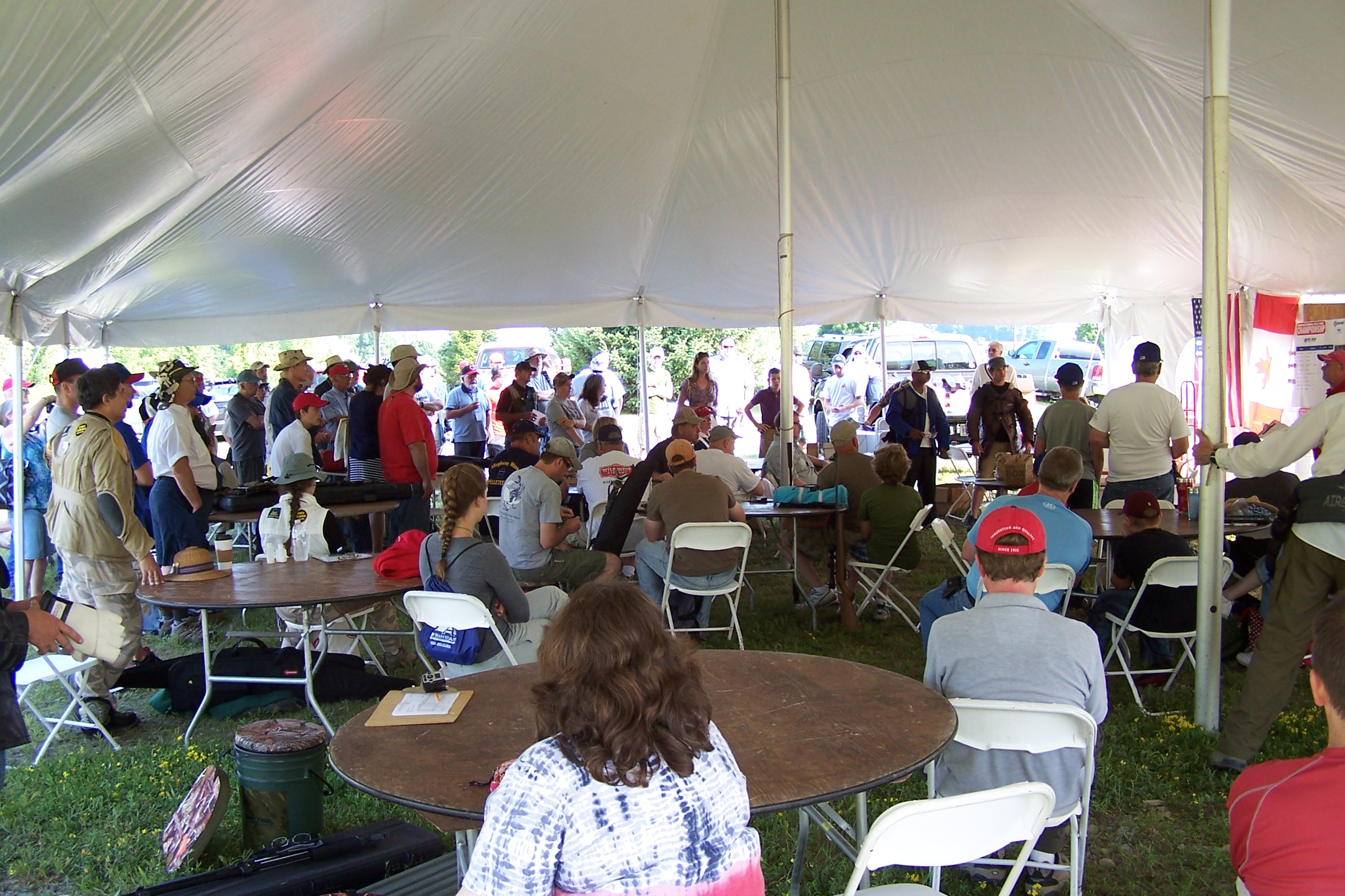 Perfect weather on the far lanes: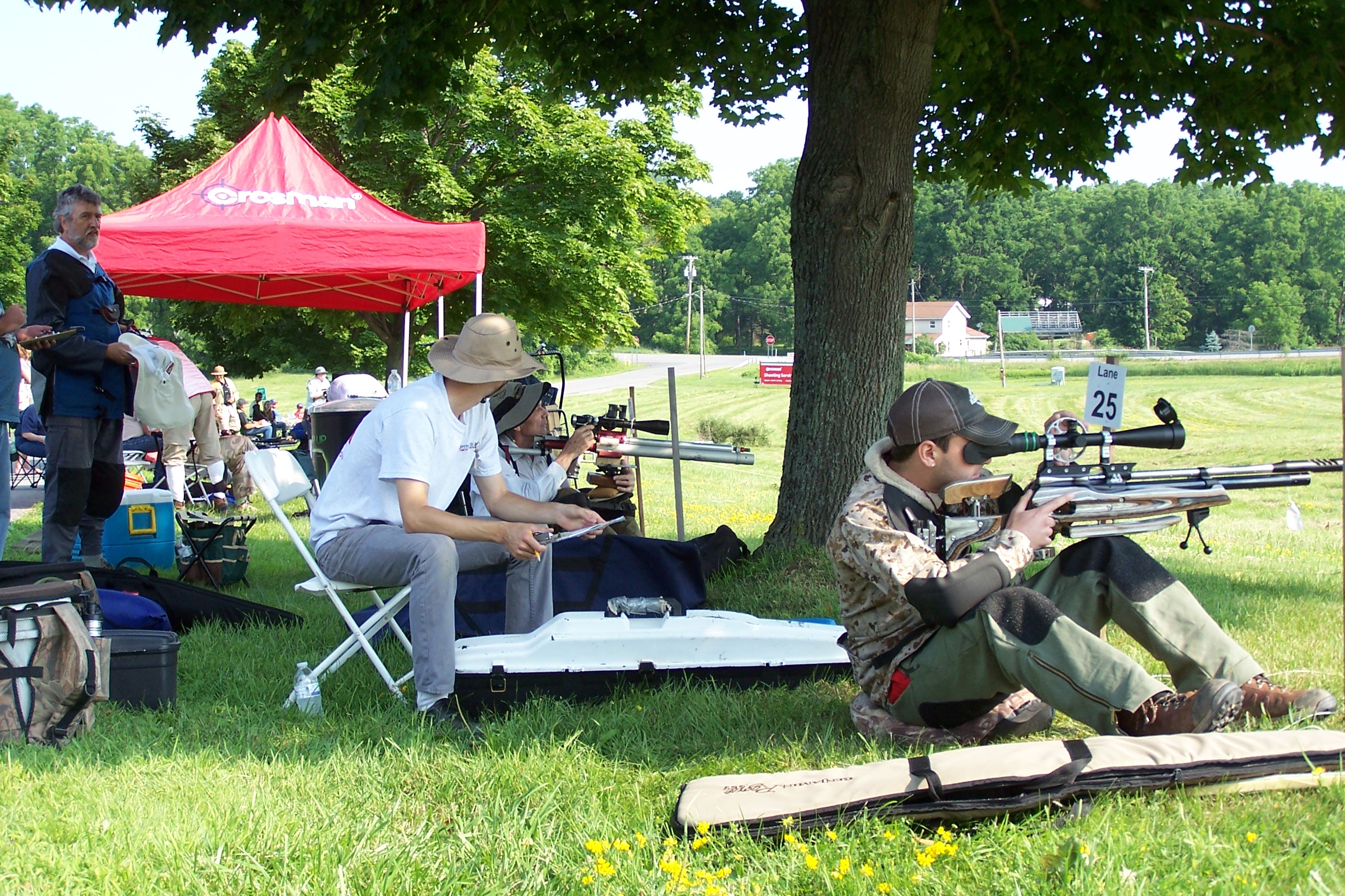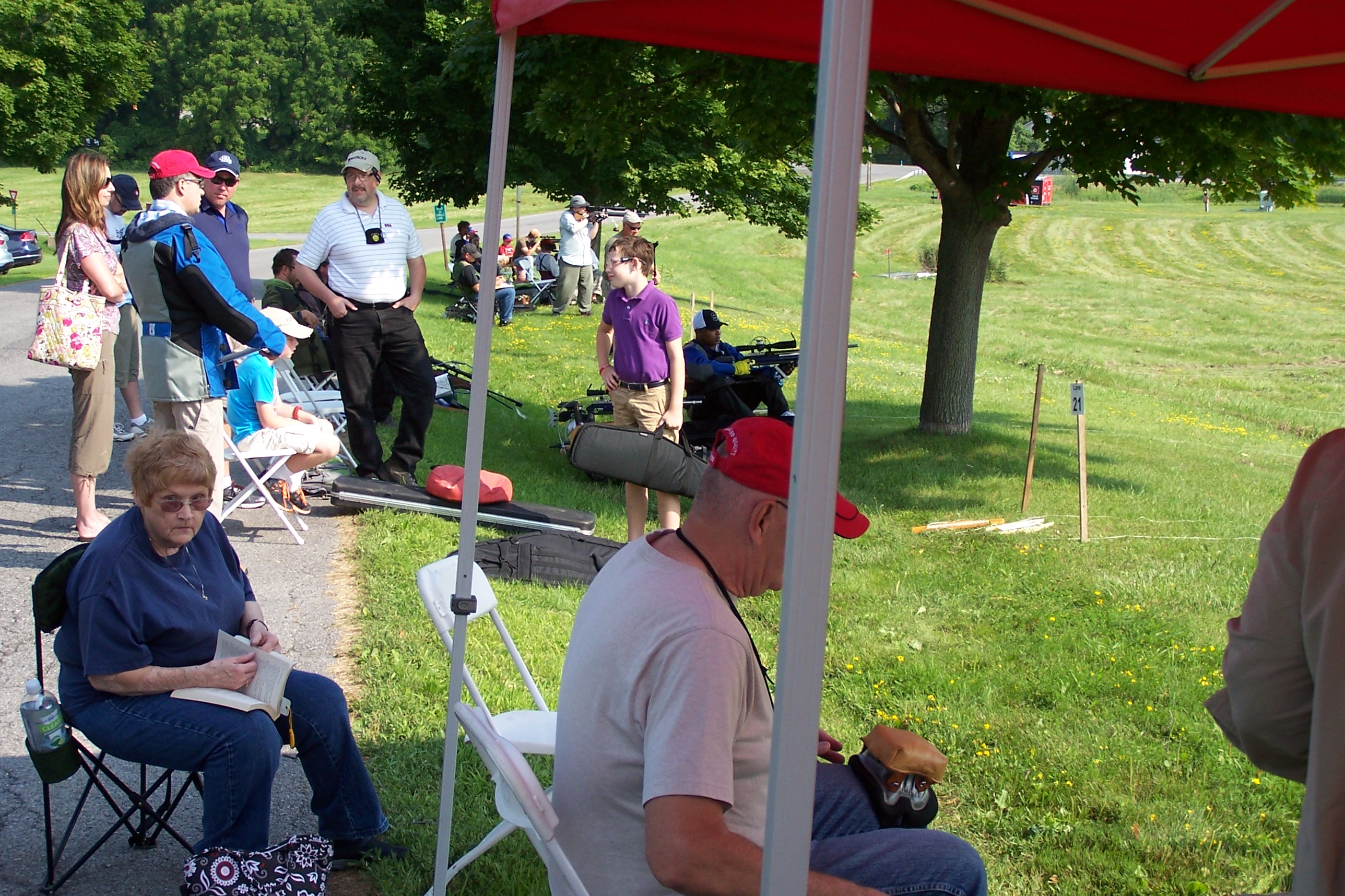 Pyramyd Air's Tyler Patner: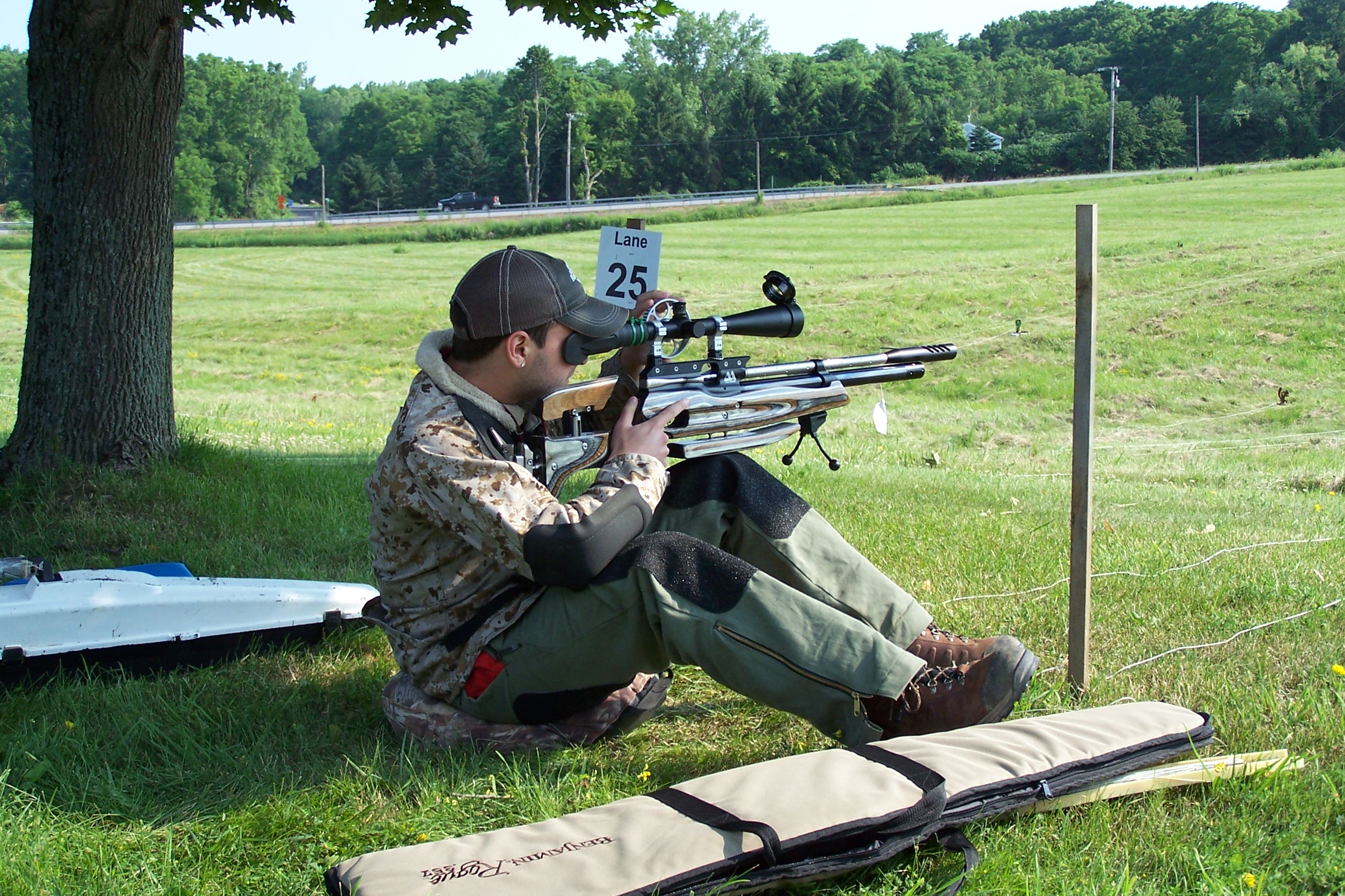 Joel Yaddow. I like those Boyd's Blaster stocks: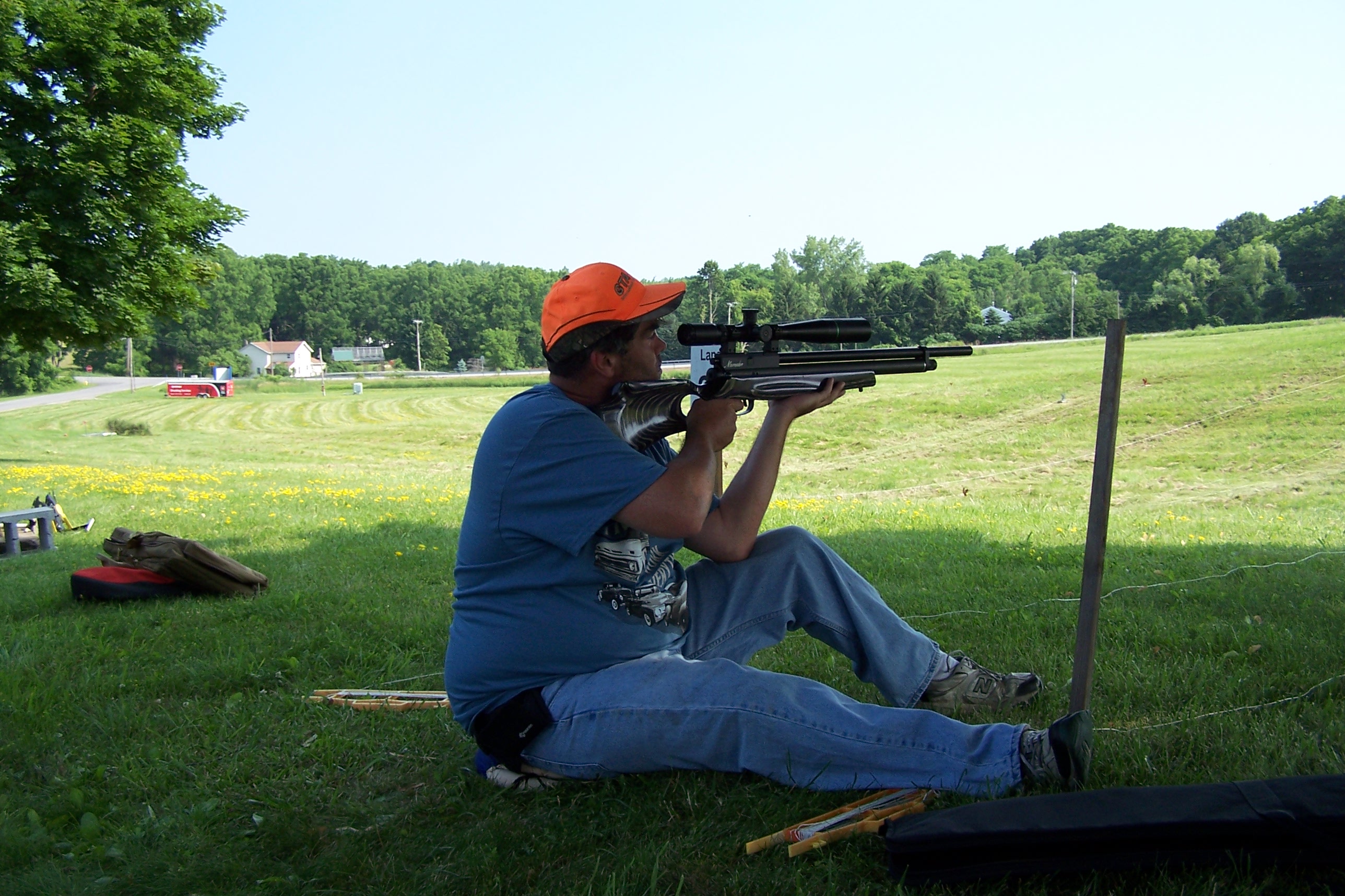 Alan Harold Hull sees a squirrel: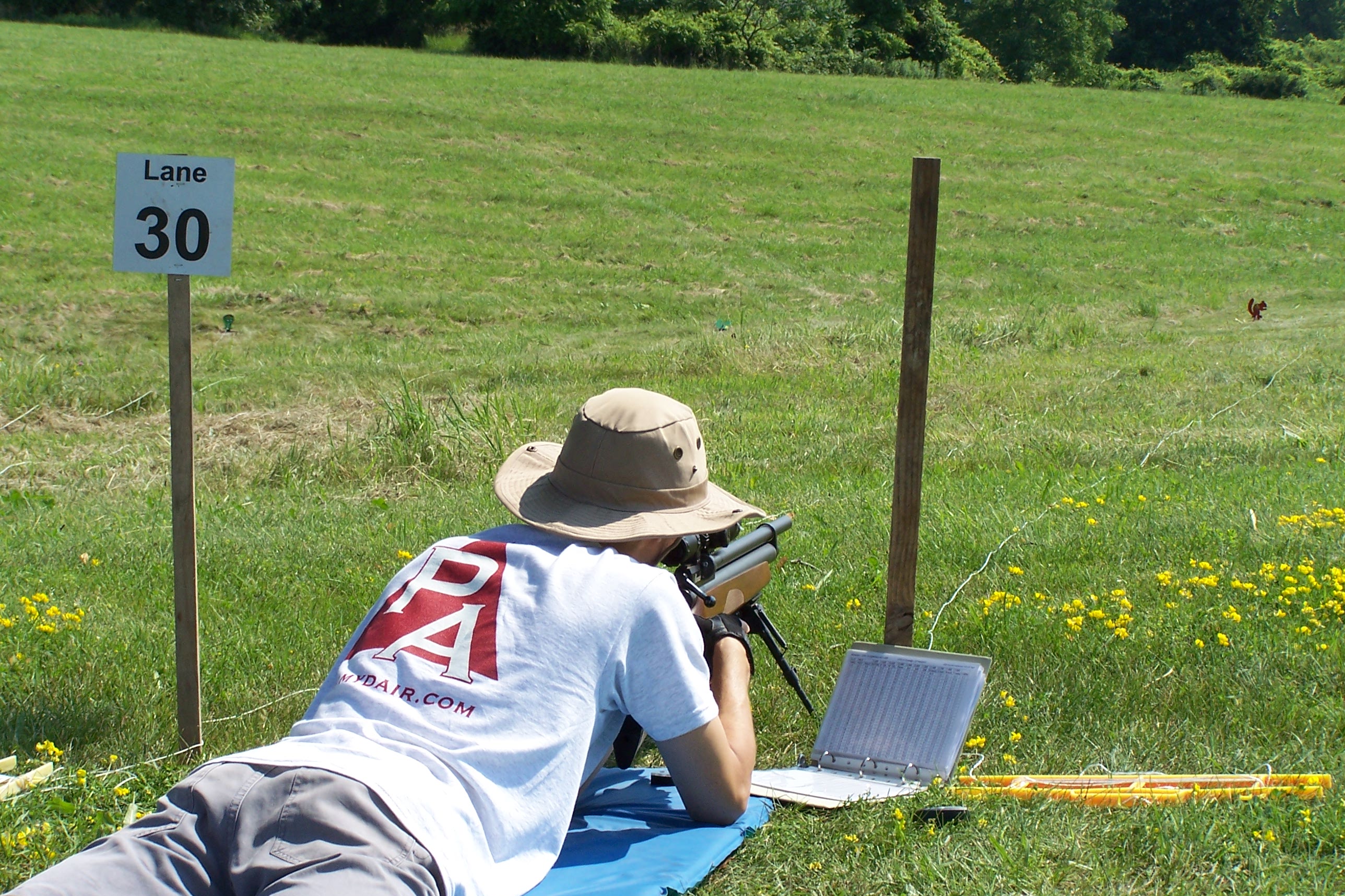 After getting cleaned up, a few of us met at a nearby Italian reseraunt for some great food. Left to right - Scott Hull, Alan Harold Hull, Tyler Patner, Kristen Cross (Pyramyd Air Marketing Manager), Matt Sawyer, Bill Day: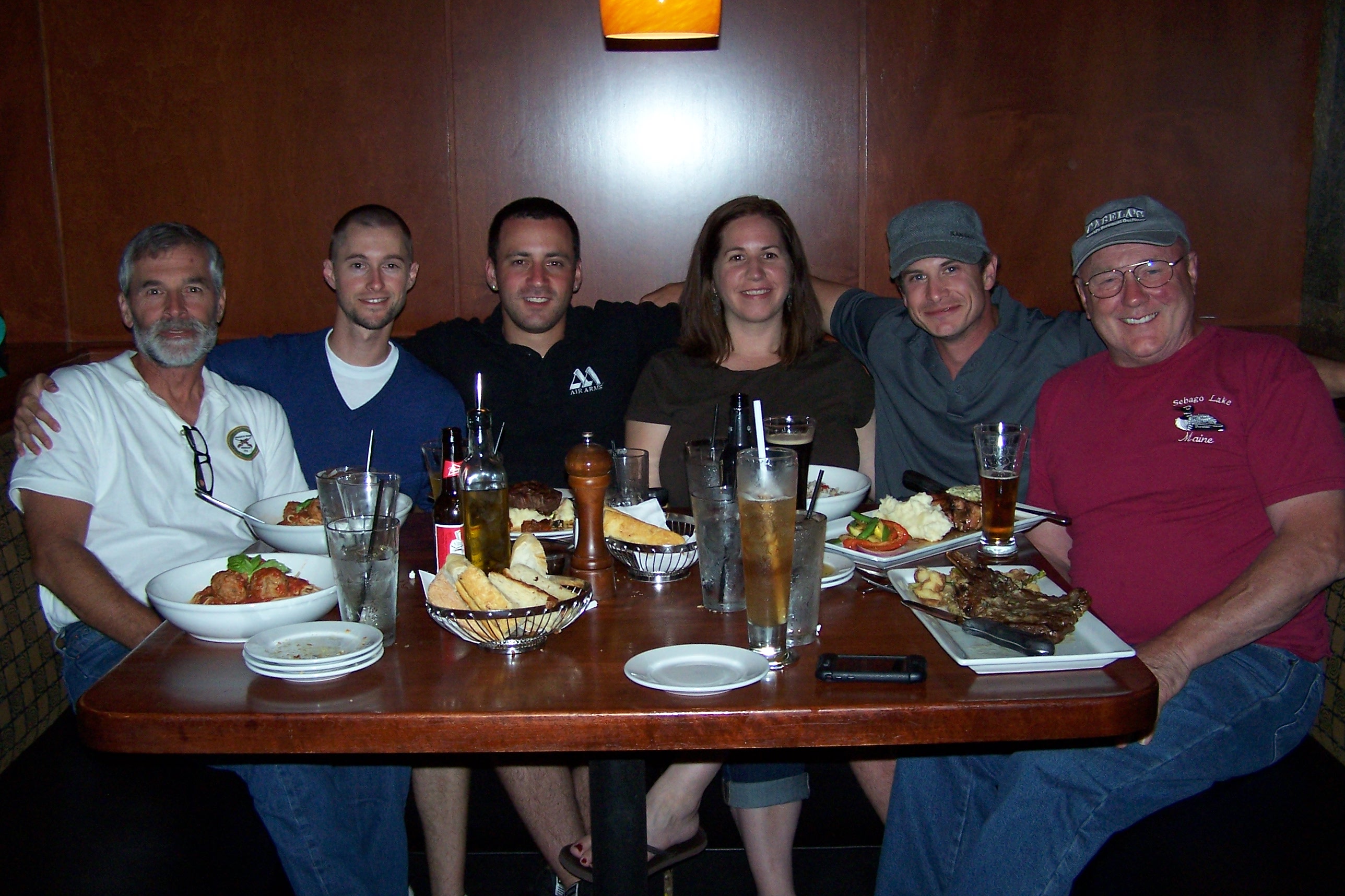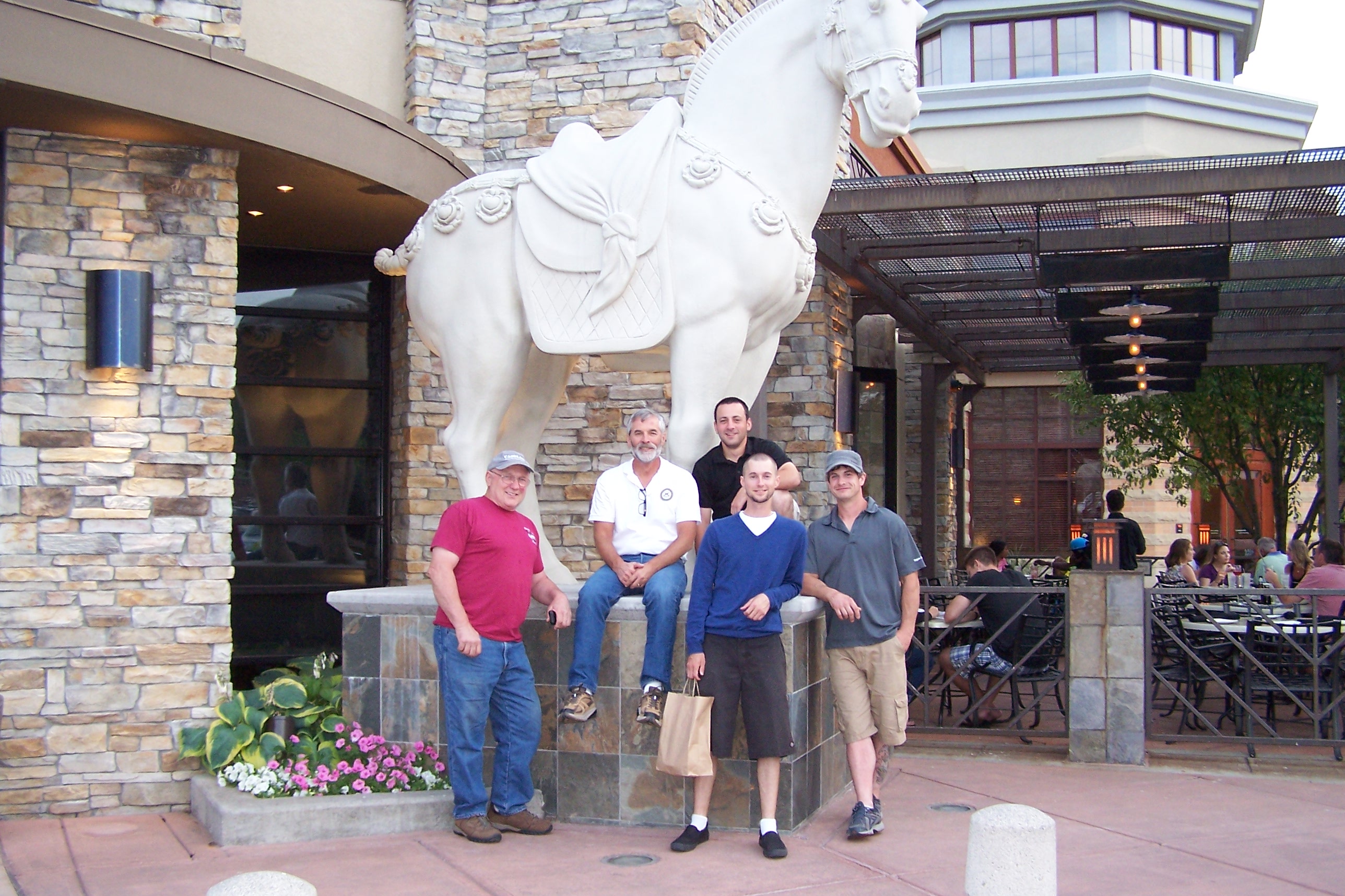 Sunday started out with just a little wind and rain but got more severe as the match progressed: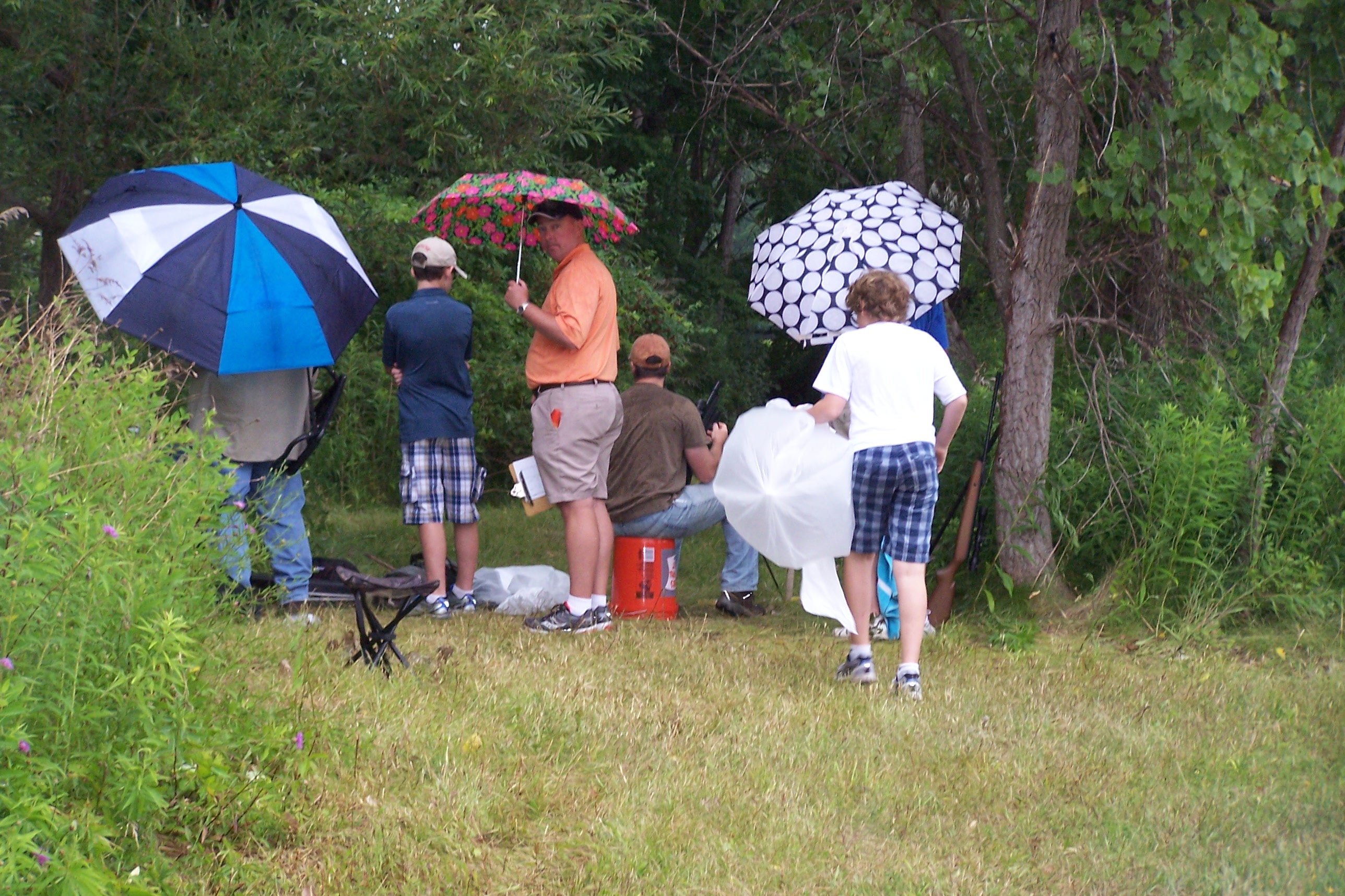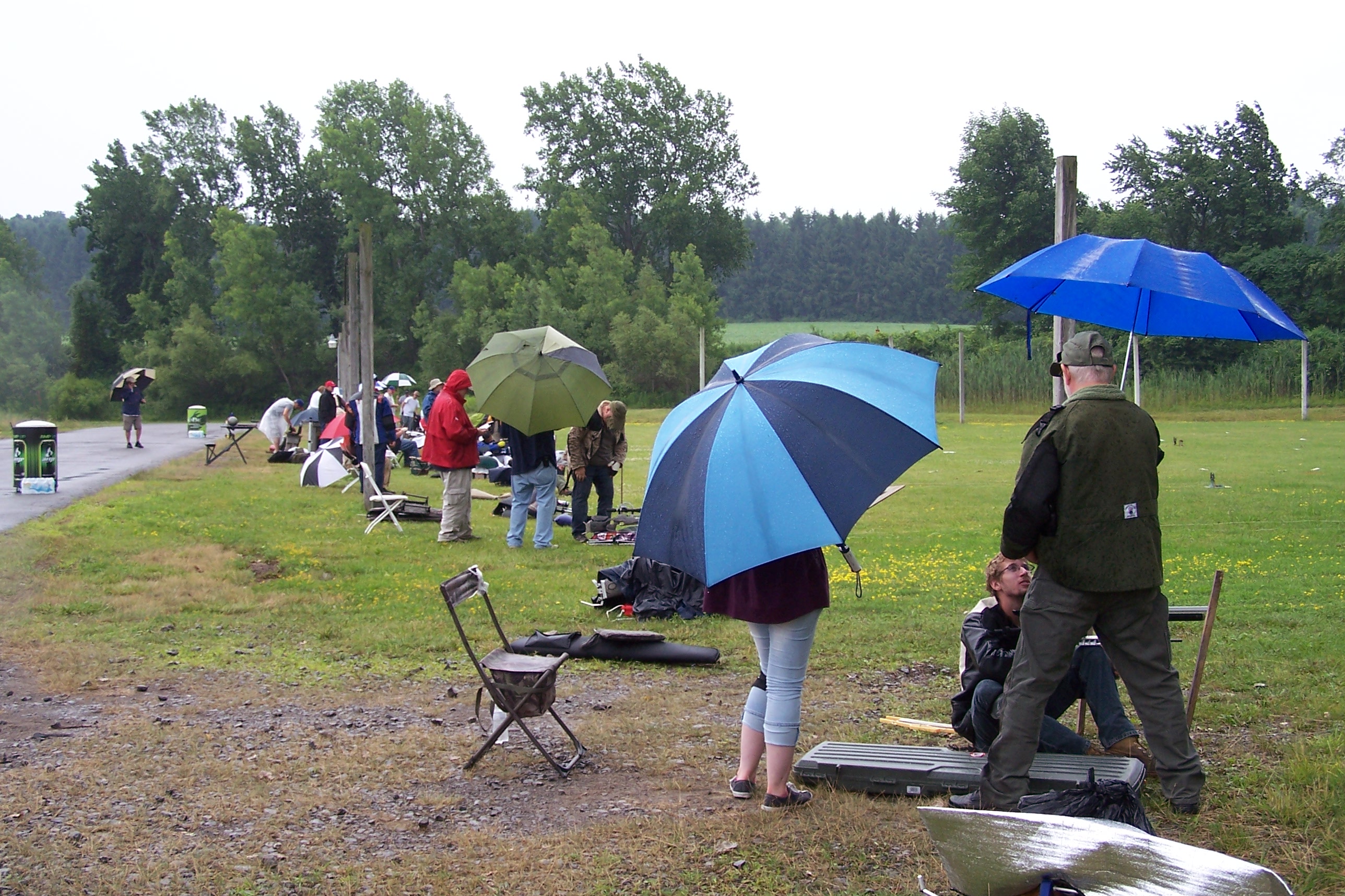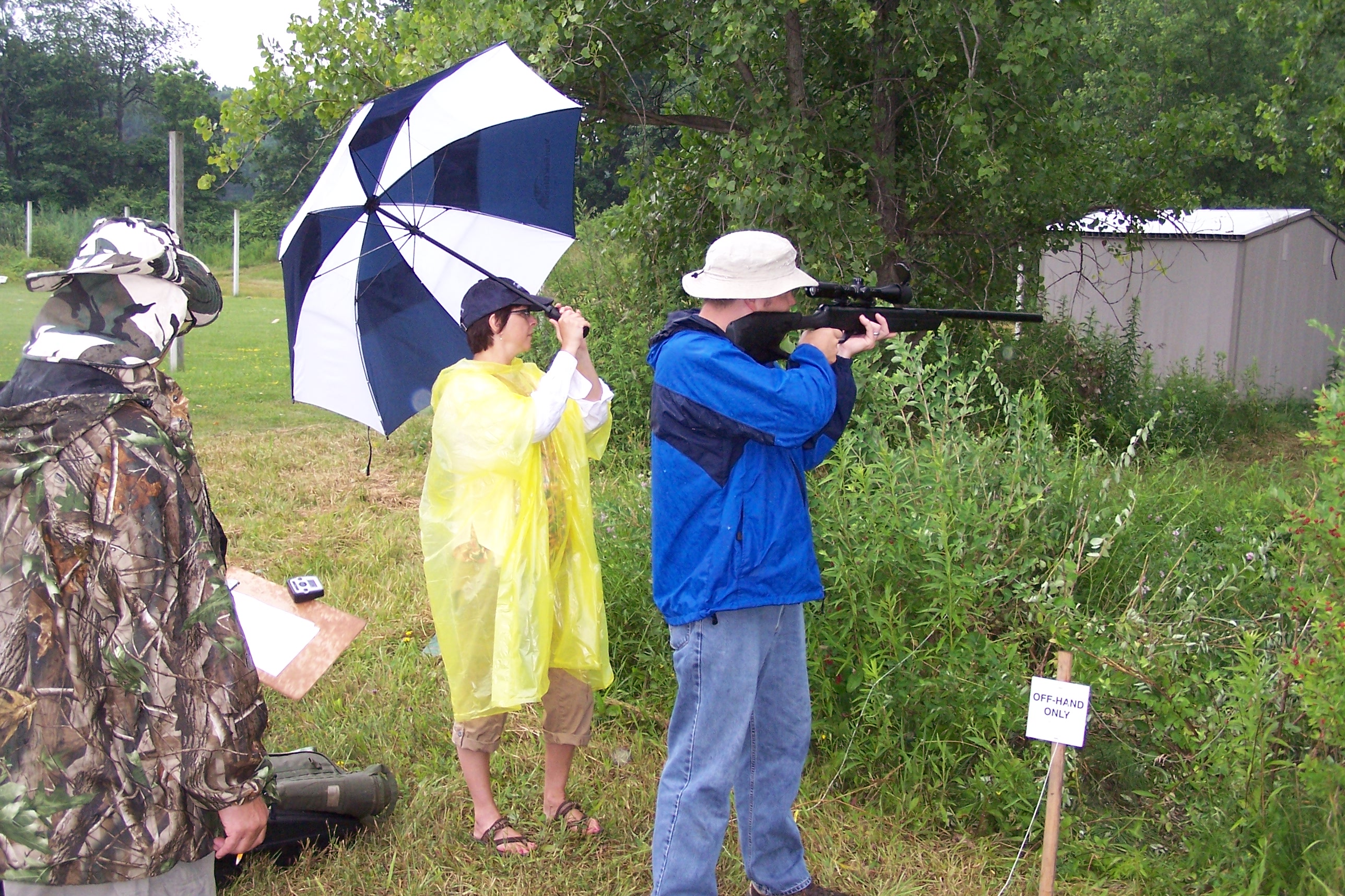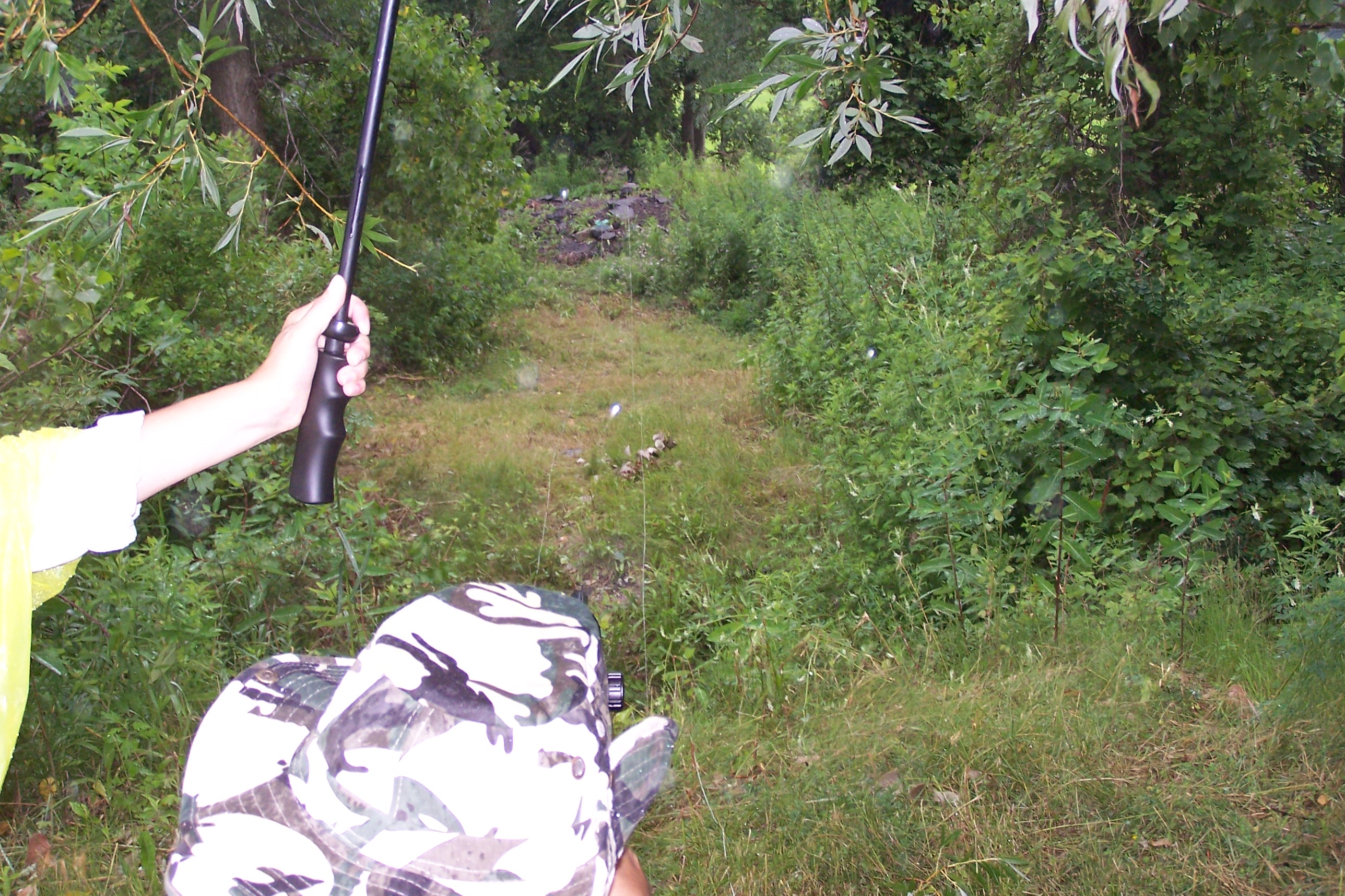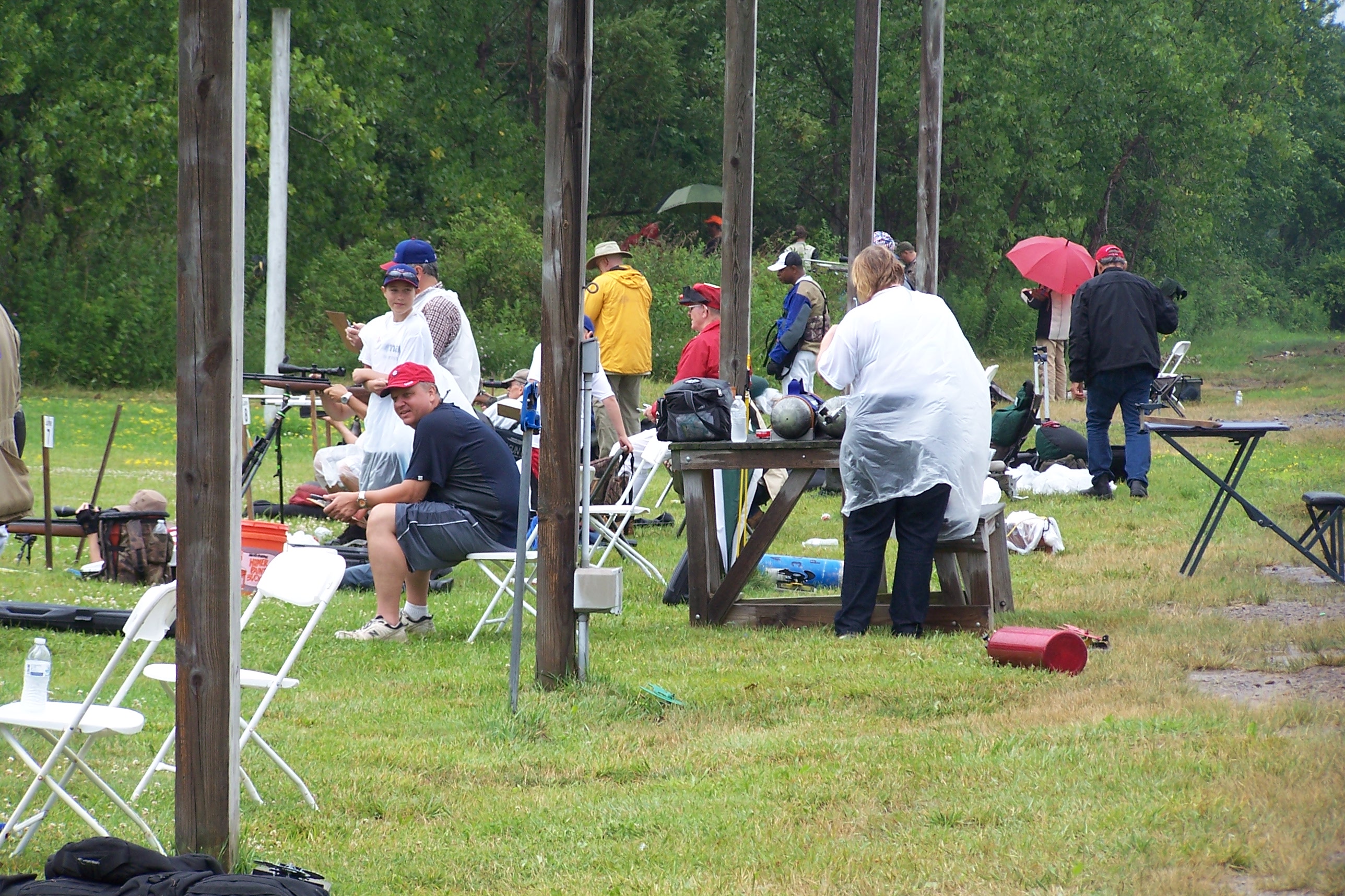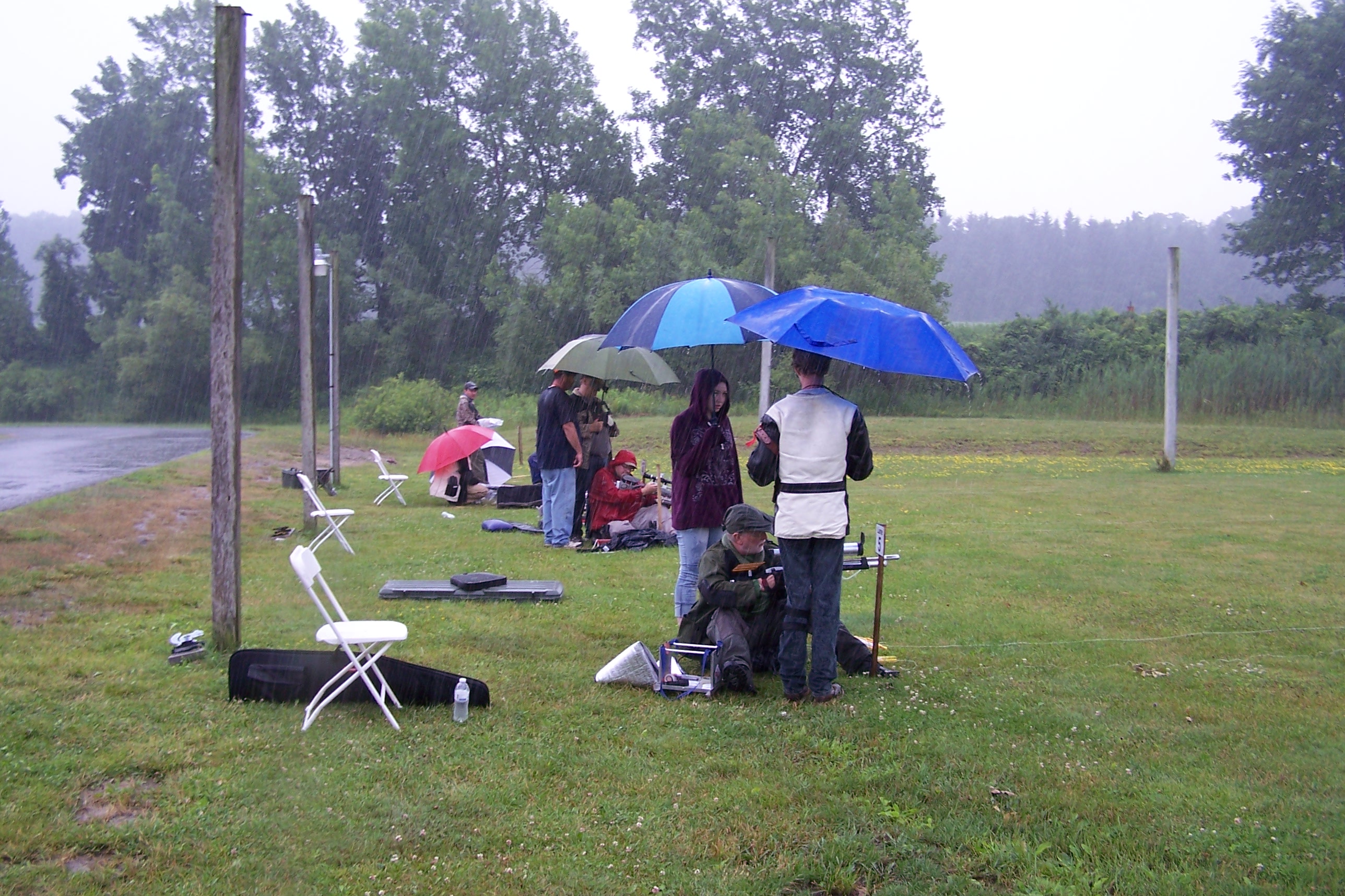 My squad mate, Eric Brewer. He is using my Otterbox equipped iphone to time our squad as the match timer gave up the ghost after getting drenched: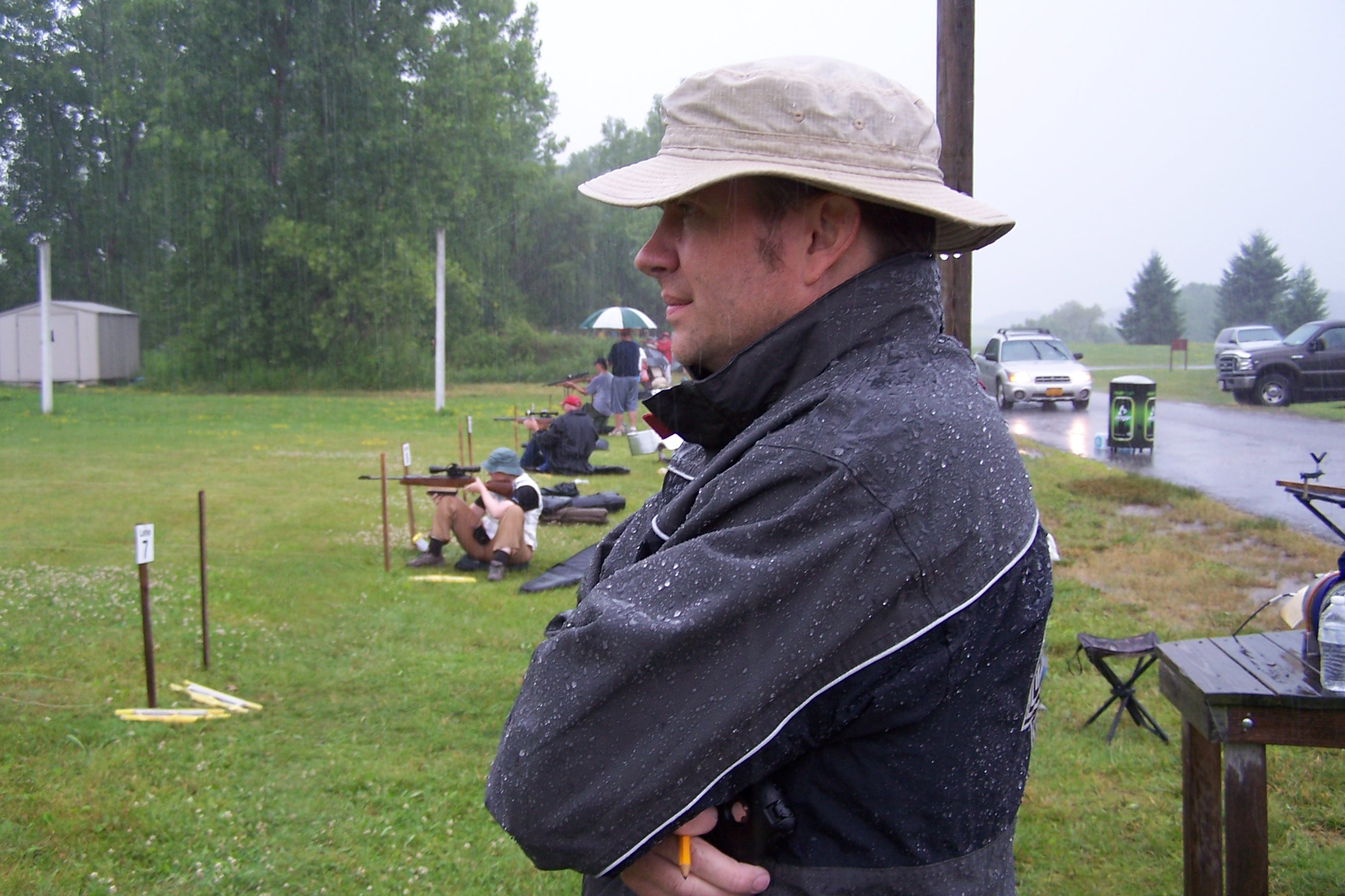 Our other squad mate, Douglas Dunlop: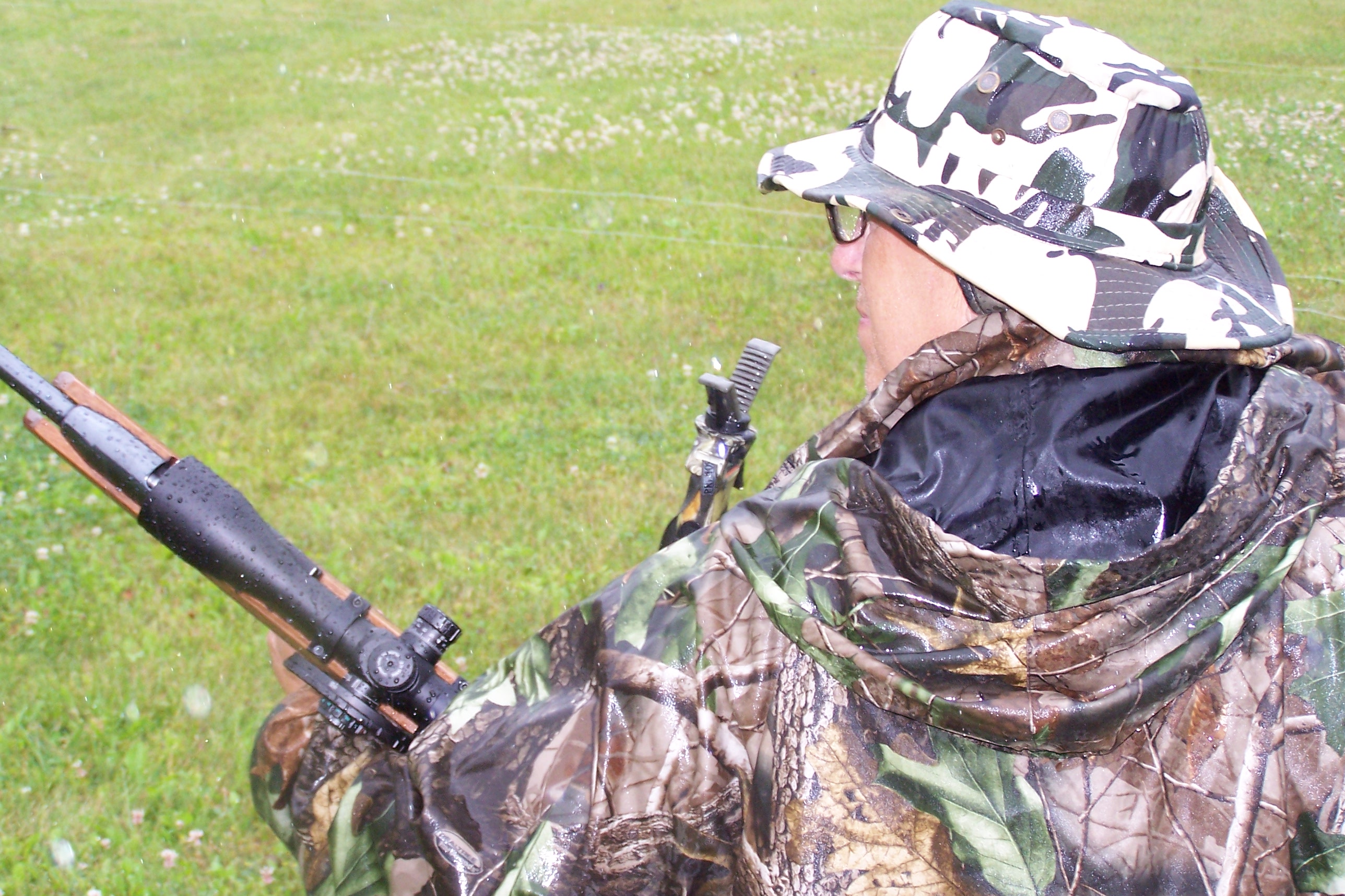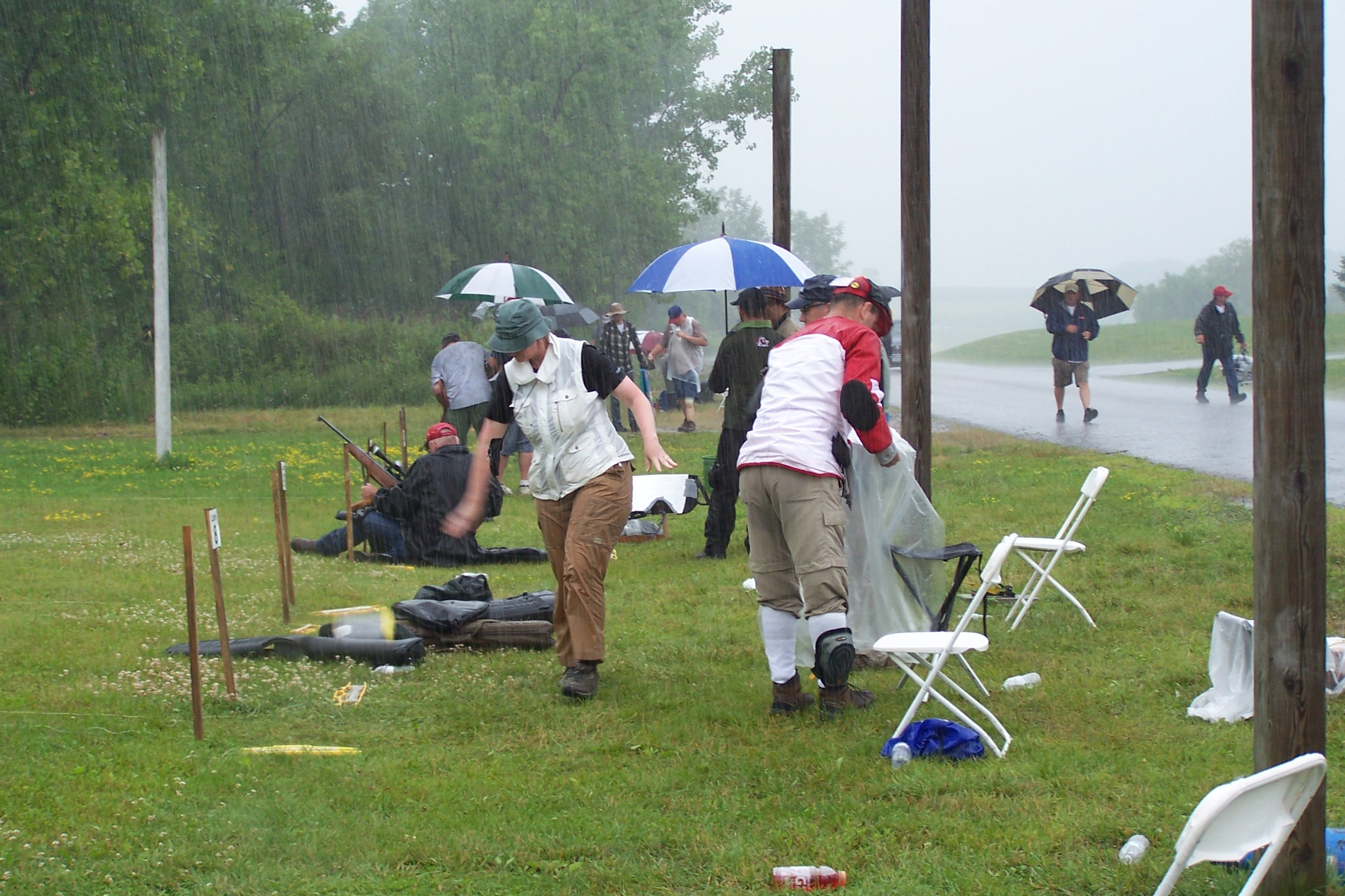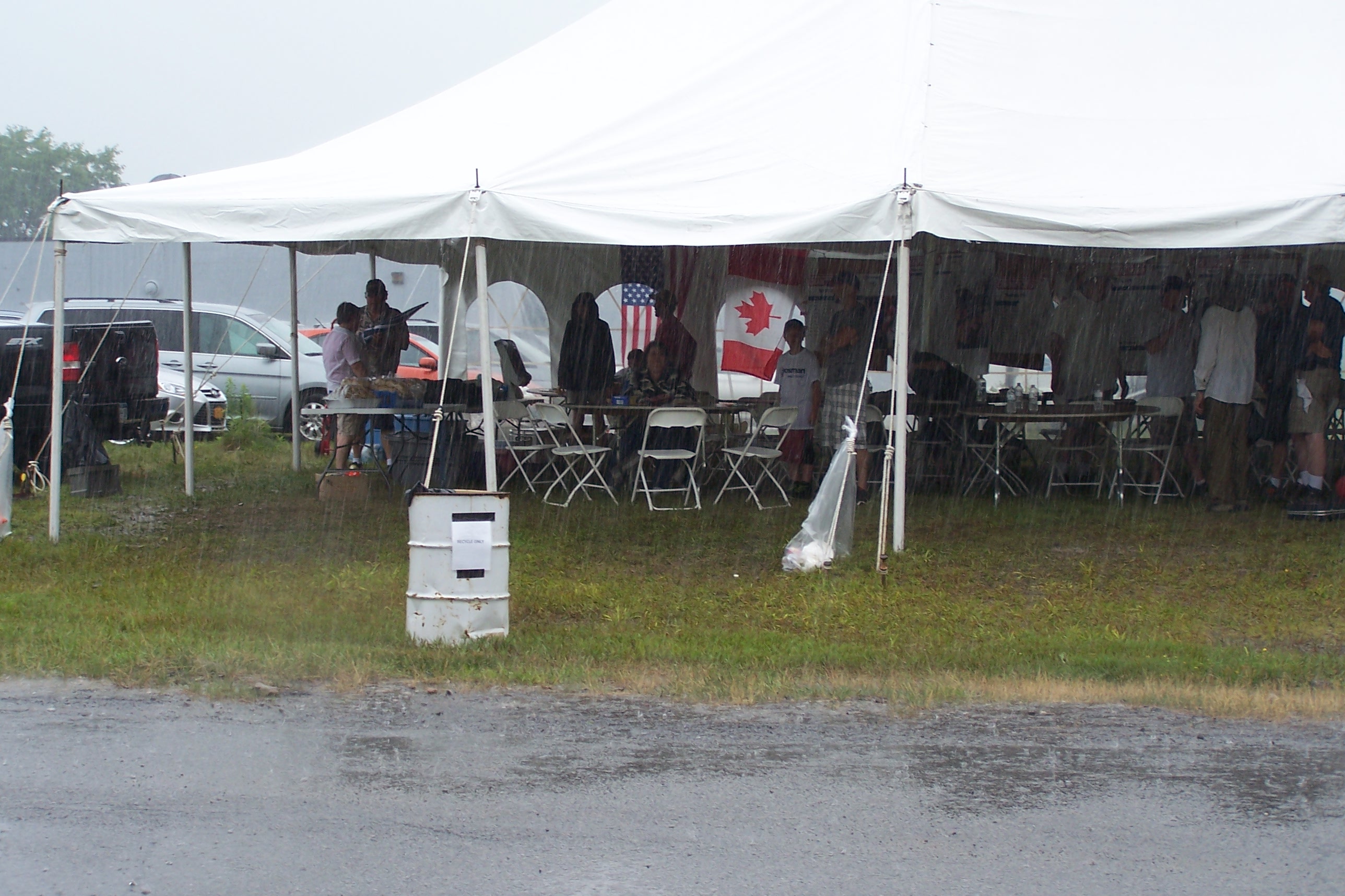 The Pyramyd Air Team members made a good showing. Scott Hull (1st Hunter/Piston), Greg Sauve (1st WFTF/PCP), Tyler Patner (3rd WFTF/PCP):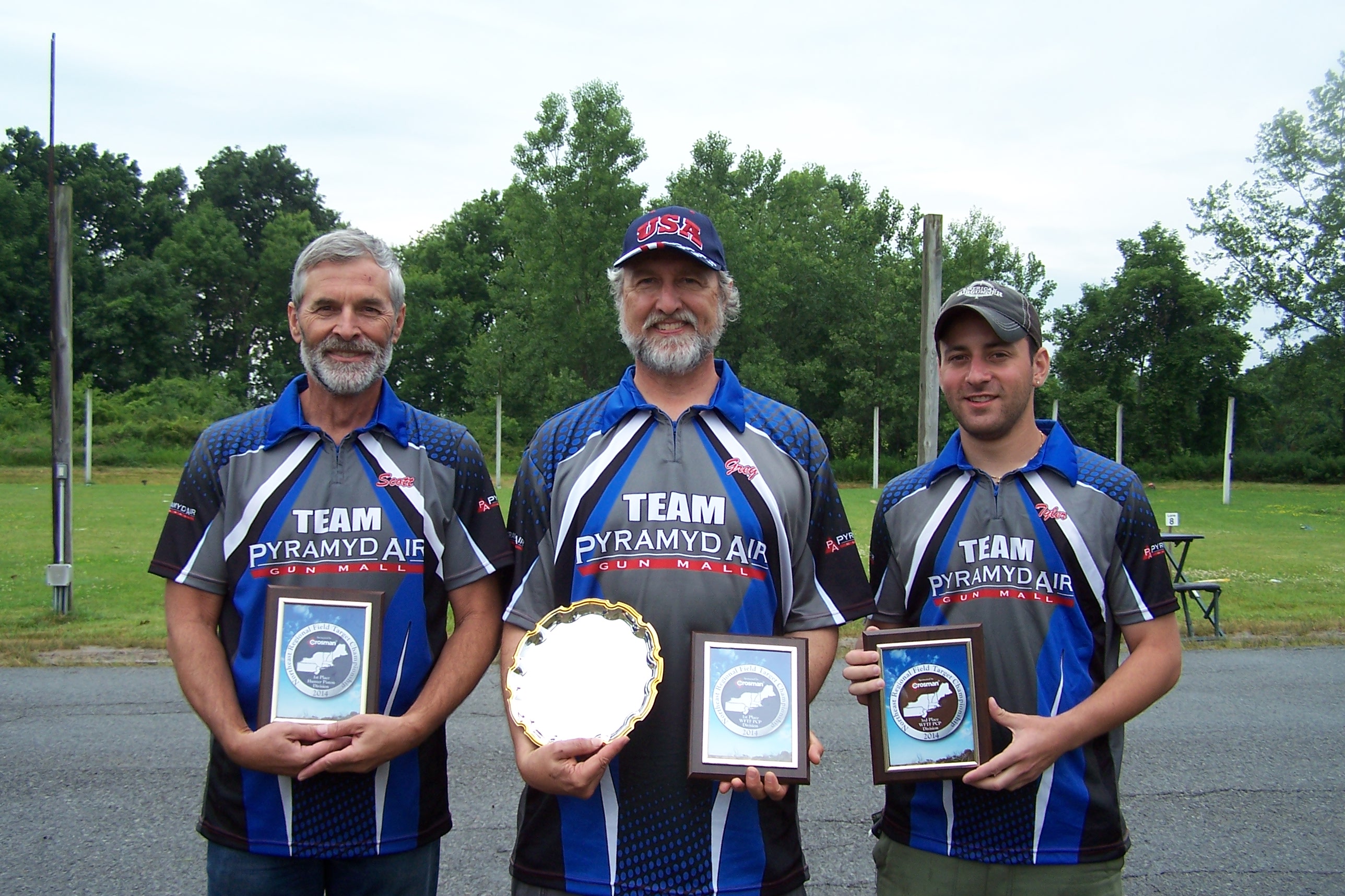 Back at the motel, Alan and I work to "dehumidify" our rifles. They were already rusting: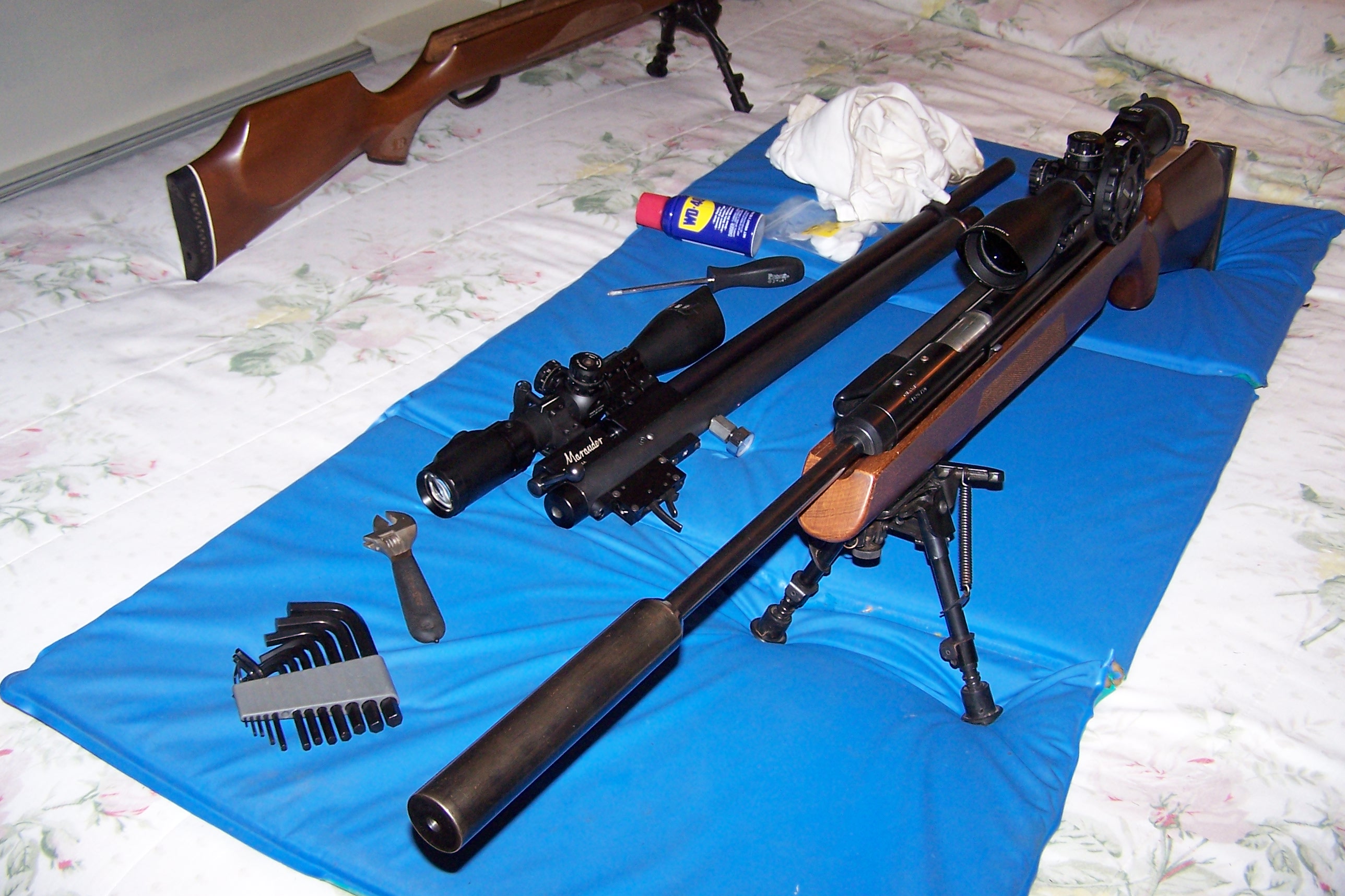 Alan pulled it together for day two and moved up a couple of spots. He went home with a 4th place plaque. Here he proudly displays our hard earned prizes: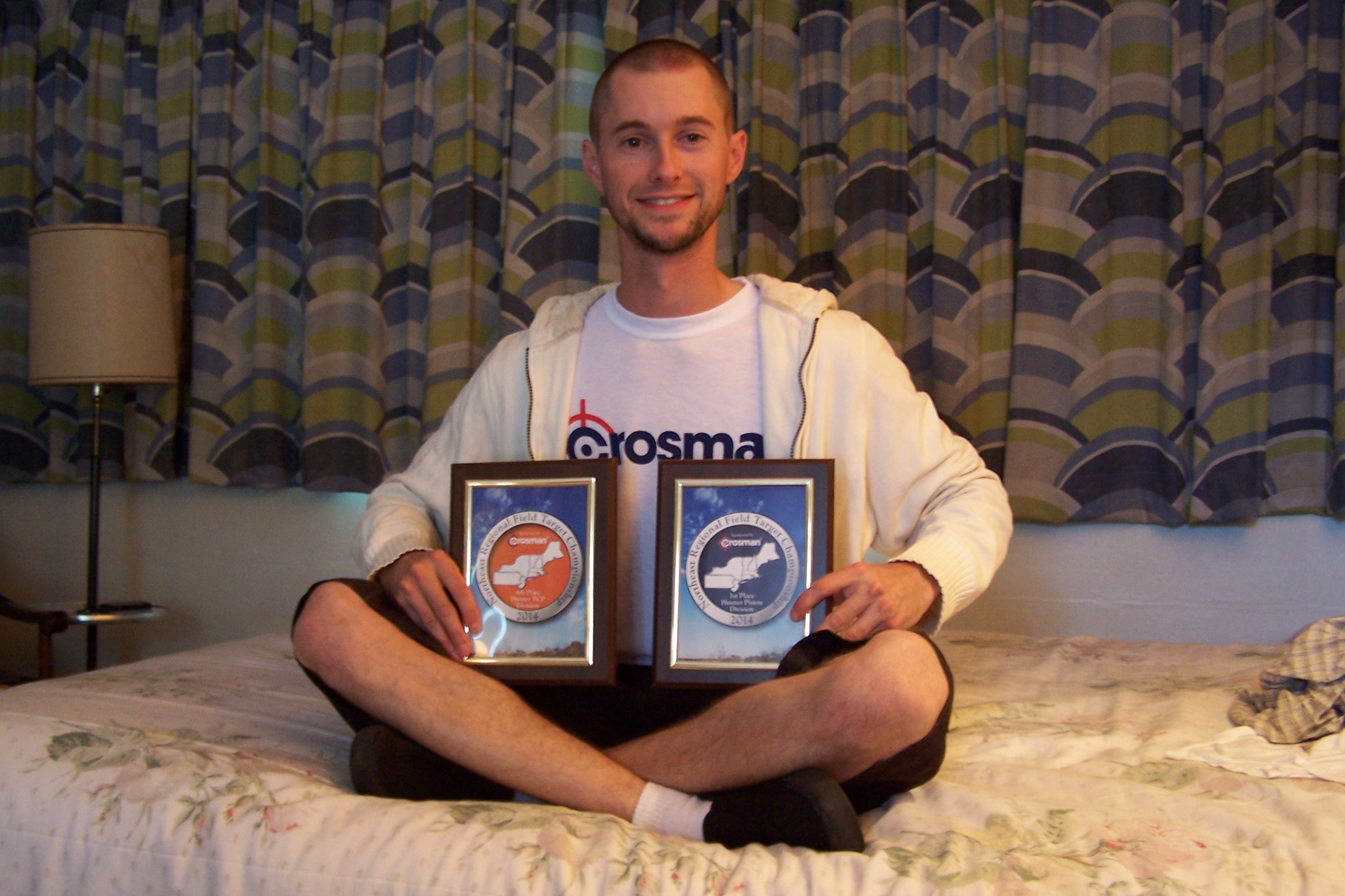 Sunday night after the match, Alan and I had some great burgers at Tom Wahl's in Avon, NY: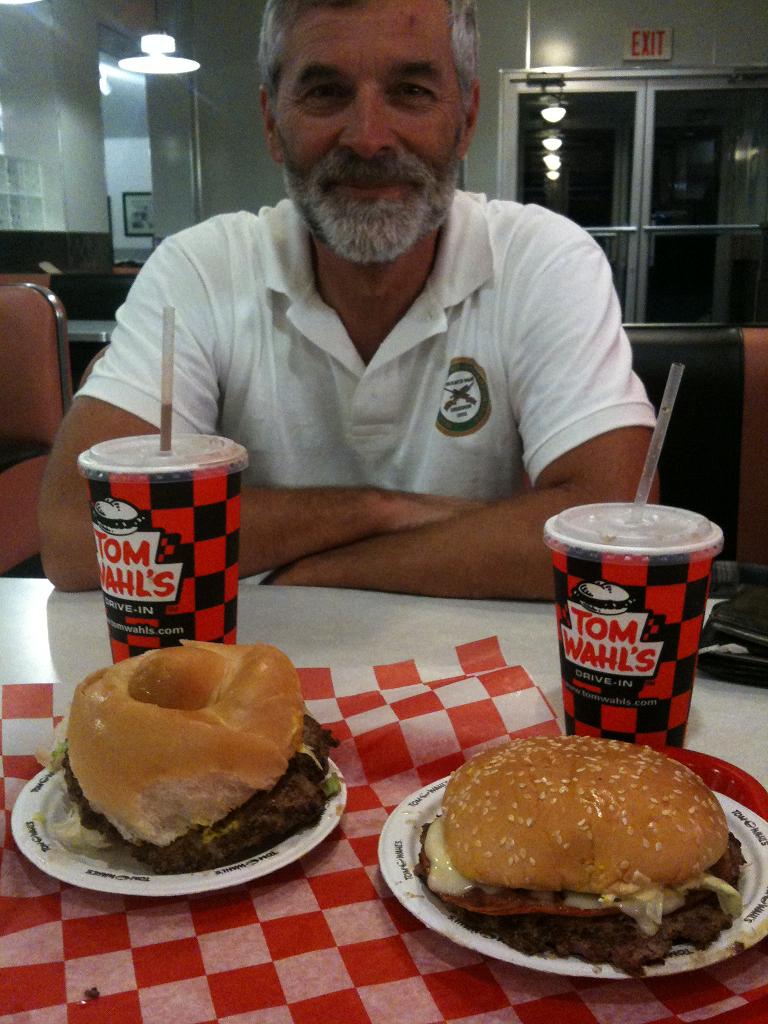 We decided to take one photo op on the way home. Somewhere in Utah: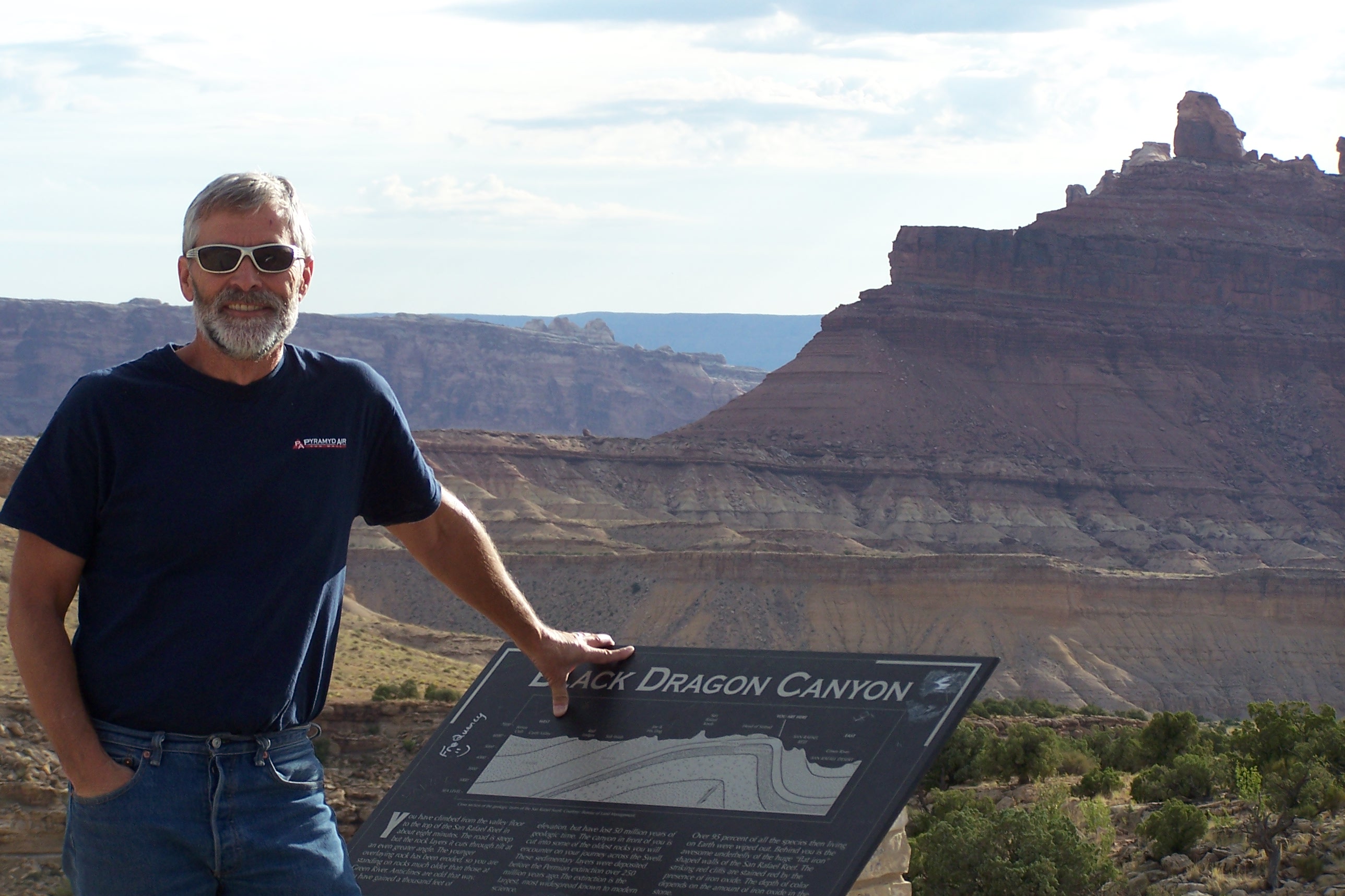 Our first NRFTC match was a memorable experience. I learned a lot about shooting in the rain. The extent of my rain preperation was to throw a poncho in my bucket. This experience taught me that keeping your clothes dry is the least of your worries at a field target match. The rain can cause a host of other problems. We don't get much chance to shoot in the rain in California, but if/when it happens again, I intend to be better prepared.
I might do more cross county matches at some point in the future. Maybe I'll take Amtrak next time.